Check Out Our New Website!
Over the past several months, the ReechCraft Team has been hard at work making improvements to the design and functionality of our website—and now, we're ready for the big reveal!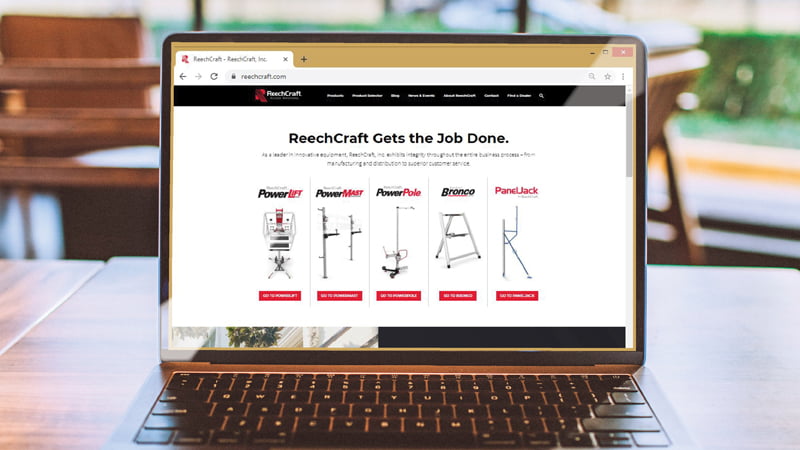 In today's business climate, we know that it is vital to maintain a strong online presence! Besides offering great features on our newly updated website, we regularly post to and interact with dealers and customers via various social media platforms.
We love connecting to our dealers and sharing and promoting your ReechCraft-related posts and content! If you haven't already, we invite you to check out our pages, like, follow, comment, tag us and more so we can both make the most of our online presence!
Like and Follow us on Facebook
Stay connected for daily updates on our tradeshow schedule, blogs, new features and more! Tag us using @ReechCraft so we can see (and share) your great content!
Follow us on Twitter
Be a part of the conversation! Come, chat with us on Twitter. Tag us using @ReechCraftUSA and we'll be glad to retweet your great images and posts!
Connect with us on LinkedIn
LinkedIn is a powerful networking tool for businesses and individuals within the industry! Follow our company page for updates, and connect with us via your personal page.
Follow us on Pinterest
Follow our boards to see pins of our latest products, jobsite features and employee happenings! Re-pin, comment and easily find just what you're looking for!
Subscribe on YouTube
See our products in action! From assembly to training videos to product features, our YouTube channel offers videos short and long so you're sure to learn something new!
Since our founding in 1993, ReechCraft has set itself apart with innovative products and first-rate services. No matter what your project, no matter how tough the job, ReechCraft has the perfect access solution waiting for you!
If you have questions, want to place an order or would like additional information about our dealer program, feel free to email us at customer.service@reechcraft.com or give us a call at (888) 600-6160.