Since our founding in 1993, ReechCraft has set itself apart with innovative products and first-rate services. We pride ourselves on our ability to respond to the market with our durable product solutions. Read below to learn how ReechCraft's PowerLift is helping a printer and sign company make day-to-day tasks easier!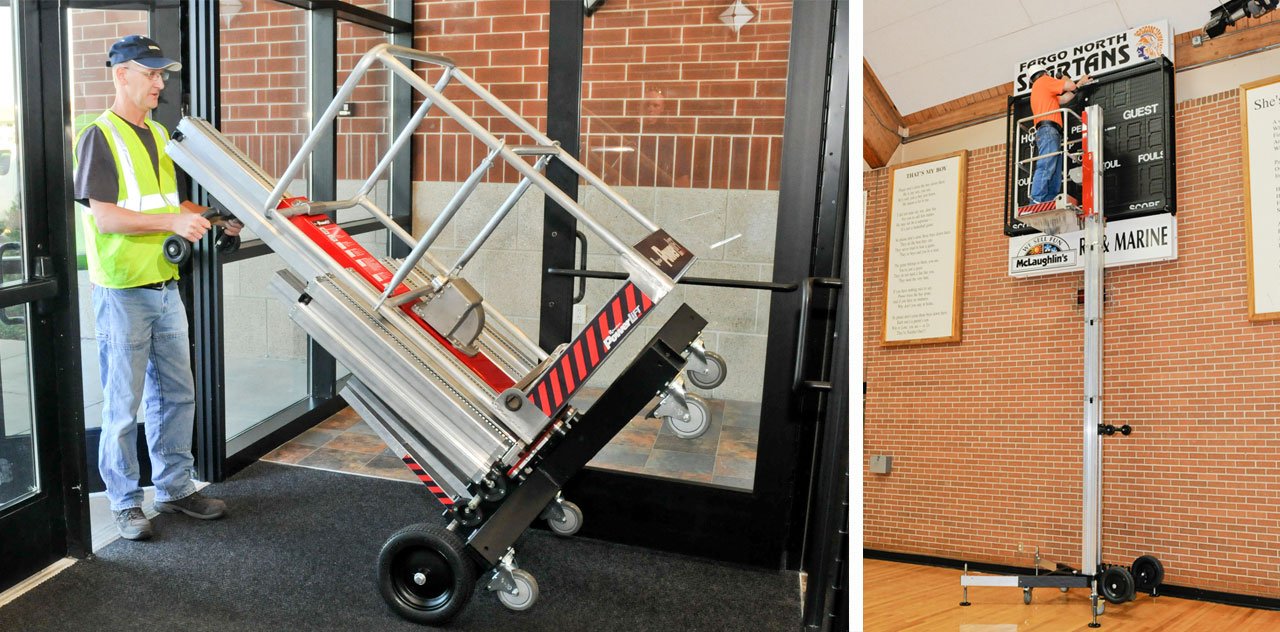 ReechCraft's PowerLift is helping a printer and sign company make day-to-day tasks easier!
Problem: Heritage installs custom cut signs, convention and meeting displays, and custom interior graphics as well as providing commercial printing, mailing services, graphic design and branding with a mission to provide quality visual communication solutions through best production practices supported by superior services. Heritage Printing & Graphics was looking for a solution to provide a safer work environment and easier method of installing signs and vinyl graphics because they can be large and very cumbersome making the use of ladders impractical and unsafe.
Solution: In the last quarter of 2017, Heritage was budgeting for an upcoming year and a priority of the production department was to purchase a PowerLift from ReechCraft. In 2018, Heritage made that purchase along with a Hitch Hauler which allows for easy transportation between job-sites because it attaches to any standard 2" vehicle receiver to transport their PowerLift. They saw an immediate improvement in time and efficiency, initially using the PowerLift throughout their production area. Recently, Heritage printed and hung a large banner using the PowerLift; the banner was 8 feet wide and 92 feet long, and was attached to a wall 18 feet off the ground. They are also using the PowerLift to install displays, wall wraps, and window graphics for clients. As Heritage continues to grow, they plan to use the lift to install wiring and lighting.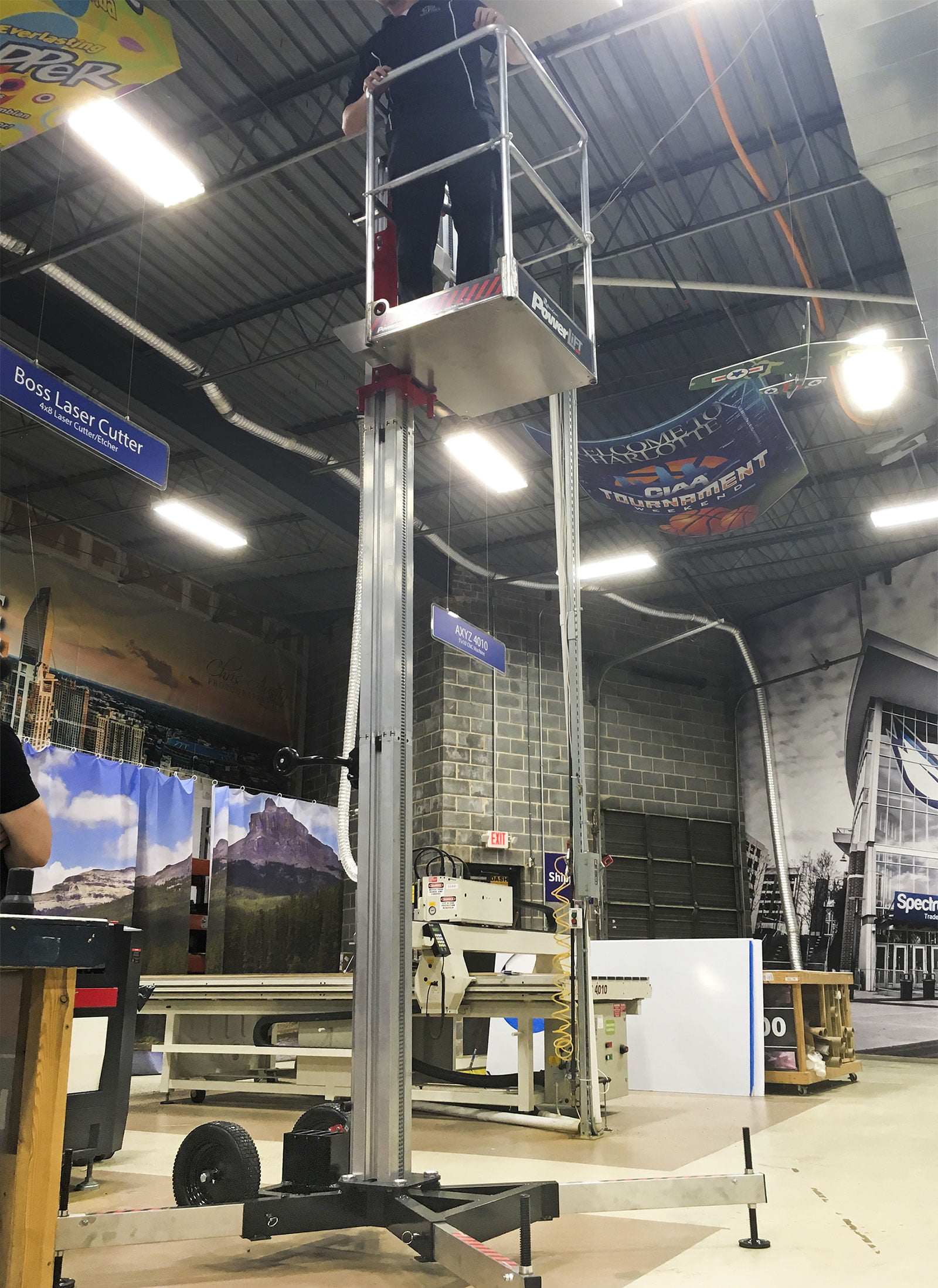 Benefits: PowerLift has been a welcome addition to the team at Heritage, proving itself to be useful, highly portable and versatile! According to Brent Thompson, Production Manager at Heritage Printing & Graphics, "The PowerLift provides us with more capabilities on installs, especially in stores and tight spaces. We utilized the lift to add new graphics to our sign shop too!". Heritage's General Manager, Lamar Scott added, "We are very happy with the PowerLift, it will be useful for years to come!"

ReechCraft strives to find new access solutions to meet the needs of every craftsman, and is reaching new heights to do so. If you have questions about any of our products, have a custom application, want to place an order or would like additional information about our dealer program, give us a call at (888) 600-6160 or visit our website.