ReechCraft PanelJack

Frequently Asked Questions
What safety standards does the PanelJack comply with?
Our product complies with all relevant OSHA scaffold standards, ASD and Aluminum Design Manual 2000 requirements.
How much weight can each unit hold?
Every PanelJack unit is rated to support 300 lbs.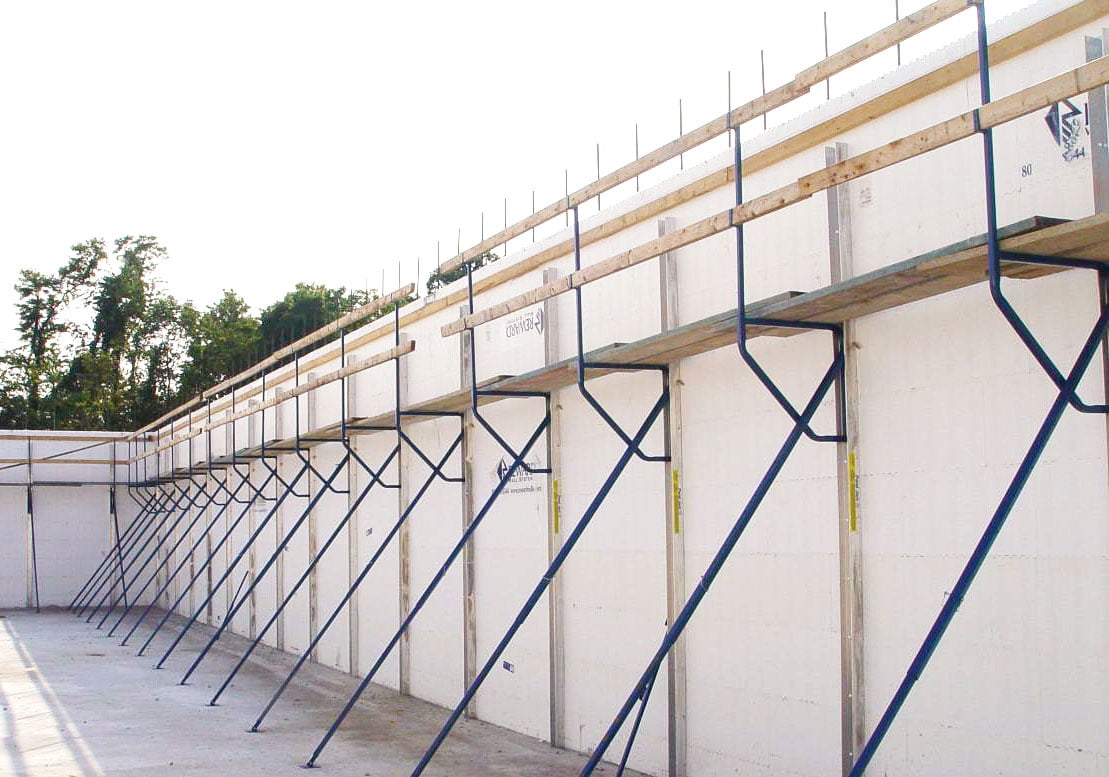 What is the wind resistance of the PanelJack?
The PanelJack is designed to resist wind loads of up to 40 mph.
What is the maximum spacing there can be between PanelJack units?
Spacing between units should not exceed 7 ft (we recommend 6 ft spacing as a standard).
How should I space PanelJack units if there is a window or doorway that will disrupt my spacing pattern?
Do not reduce the number of bracing units relative to door and window openings. Instead, use additional PanelJack units to ensure support and control.
What is recommended for taller or longer walls?
Bracing both sides of the wall is recommended.
What measurements can I use for support planks when working on soil?
Planks should be 2 in. x 10 in. in cross section and 24 in. minimum in length. Make sure to securely stake them to the ground.
How high can PanelJack units reach?
Our aluminum strongbacks reach up to 24 ft!
Are they easy to transport?
Yes. Each of our 8 ft ProSystems weigh 42 lb total and are able to fit in the bed of a standard pickup.
How big are the foot plates?
Each PanelJack foot plate is 6 in. x 8 in., which we have found provides optimal stability for its size.
How do I get answers to questions that are not in the FAQs on this page?

Mike Scharnell
VER Sales Inc.
PowerLift performs perfectly! We had a major client invite us to a trial along with other Aerial Work Platforms. PowerLift performed perfectly with 27 "solves" out of 27 tests. No other AWP at any price performed as well.

Get the latest from the ReechCraft blog! Read customer stories, safety tips, product updates and learn where to find ReechCraft at the next trade show. Check us out: we're always up to something new!