PowerLift Serves a Florida Church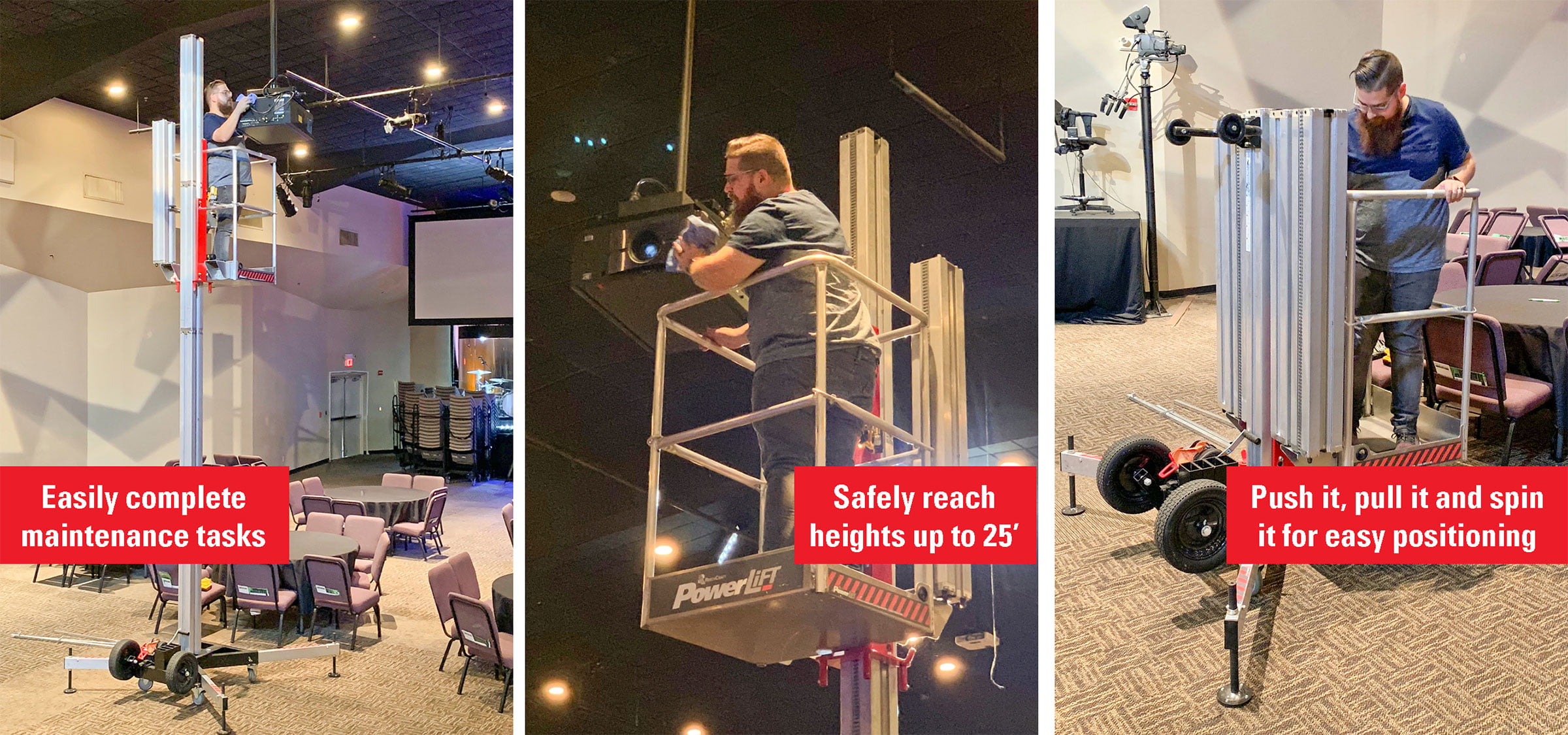 Problem: Discovery Church, located in Orlando, Florida, opened in 1984 and currently has three campuses throughout the state. Discovery Church is currently in the process of a large demolition and construction project for a new central campus called the New Ministry Center. Discovery Church had been using a competitor's single man lift for various projects and maintenance around the facilities, but that lift failed. There was an immediate need for a replacement lift, but church staff was not sure the direction to go.
Solution: Leaders from Discovery Church attended the 2017 WFX Conference in Dallas, Texas, and it was there that they met the ReechCraft team. When they saw our PowerLift on display, their attention was immediately piqued! PowerLift offers many features the competition (including their previous lift) could not provide, including:
an affordable price
ease of transportation between campuses using ReechCraft's Hitch Hauler
the ability to be cordless
Benefits: Discovery Church has found numerous uses for the PowerLift so far, including electrical installation and repair, AV installation and projector maintenance, exterior signage installation and interior and exterior light replacement. Zack Howes from Discovery Church said, "I would definitely recommend the PowerLift to other campuses and facilities."
We are so glad to have met Discovery Church and to be able to help them solve their unique access problems. If you have questions about any of our products or have a custom application, don't hesitate to contact today. And, thanks to Discovery Church for sharing their story with us!

ReechCraft strives to find new access solutions to meet the needs of every craftsman, and is reaching new heights to do so. If you have questions about any of our products, have a custom application, want to place an order or would like additional information about our dealer program, give us a call at (888) 600-6160 or visit our website.