Efficient. Fast. Compact.
Our PowerMast provides fast setup and fast access for exterior building work up to 200 ft, making it ideal for tuck pointing, water proofing, masonry restoration and more. The PowerMast offers stable access at the range and scale of traditional scaffolds, but with the quick ascent ability of mast climbers.
Rise Above the Competition
20-40 FPM mast climbing speed
Customs available for tight spaces
Height adjustable while in use
1,500 lb weight capacity
Fast Setup, Fast Access
1
15-minute twin mast setup
Erected from ground up, unlike swing stage
Powered by 1/2 in. 8 amp electric drill
Tools-free mast assembly
Fits in back of truck/van
Aluminum mast sections
Stackable mast sections
Compact and stable base plate
All the Best Parts of All the Best Lifts
PowerMast rises above the competition of other exterior building work lifts.
| Access Equipment | PowerMast | Swing Stage | Boom/Scissor | Mast Climber | Scaffolding |
| --- | --- | --- | --- | --- | --- |
| Setup Time | Best, twin system assembles in 15 min. | Fair | Good | Fair | Poor |
| Portability | Best, fits in back of truck or van | Good | Fair | Fair | Fair |
| Accessing Tight Spots | Best, custom baskets offered as small as 36 in. x 26 in. | Good | Fair | Fair | Fair |
| Adjustability | Best, easily powered by corded drill to be eye level at all times | Fair | Fair | Fair | Poor |
Fast Setup, Fast Access
Our design makes your job easier.
Tools-Free Mast Connection
Designed to save time and allow height adjusting while in use. Each mast's coupler system allows the PowerMast to move only when sections are fully attached.

Gearbox
Our gearbox means the only thing you need to power the PowerMast is an electric drill, unlike complicated atrium lifts or mast climbers.
Adjustable Tie
Provides a wide variety of attachment options for the PowerMast system. This means the PowerMast can adapt quickly to new walls. Note: extra extension tubes can be made to extend further.
Base Foot
Uses the same fast connection as the masts, while offering a bottom stop for the climbing unit. The base can also be anchored to the ground, providing more stability than swing stages.
Platform and Basket
Easy-to-attach and compatible with 30 in. modular deck or railed walkboards. The 6 ft platform basket can fit two people more comfortably than typical atrium lifts. Also works smoothly as a freestanding option.
Climbing Unit
Features a gearbox with overload clutch, overspeed brake and drop-stop lever for safety unmatched by scaffolds and other lifts.
Platform Support
Fastens to the climbing unit with four, quick-locking pins. It's adjustable to accommodate most platforms and rail systems.
Helping you on the job and to the job.
An entire PowerMast system can fit onto a single pallet when disassembled.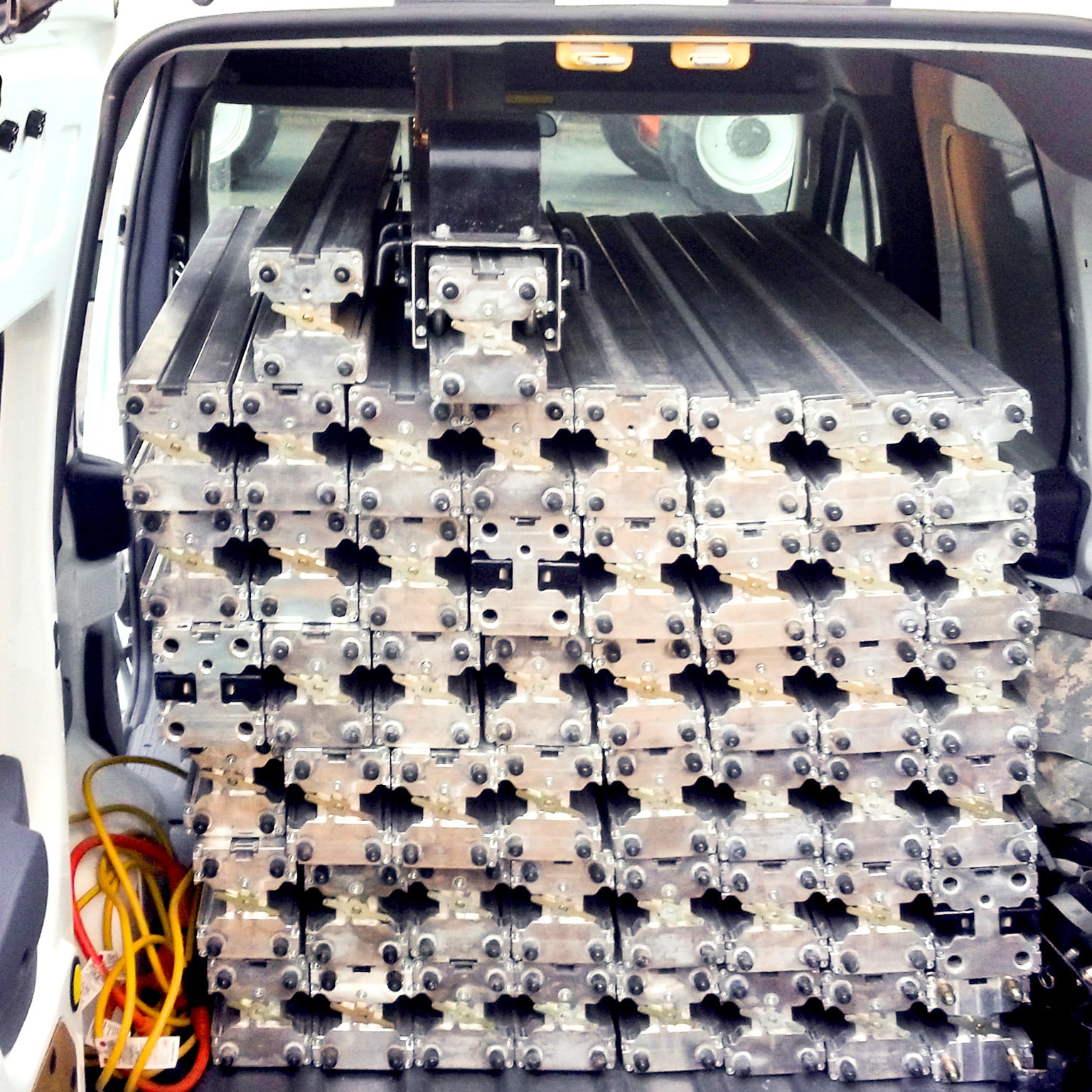 The PowerMast collapses small enough to fit in the back of a van or truck!
ReechCraft offers custom baskets as small as 36 in. x 26 in.
Efficient Freestanding System
Quick Attachment
Four mast attachment locations.
Swiveling Outriggers
Outriggers are adjustable.
Casters
Casters for easy positioning.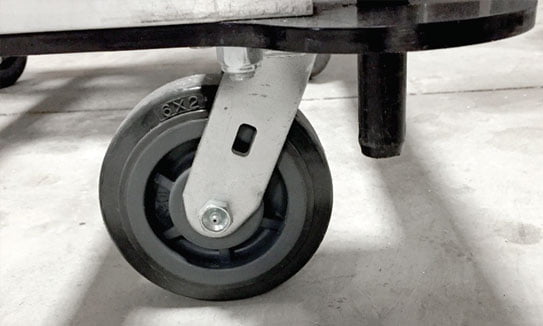 Need More Information?
Simply fill out the form below and a Customer Service representative will be in contact with you!
"*" indicates required fields

Mike Scharnell
VER Sales Inc.
PowerMast can easily wrap around corners. The ability to wrap around a corner is accomplished very nicely with ReechCraft's PowerMast.
