PowerMast Helps Wik Family Restore Historic Grain Elevator
Since our founding in 1993, ReechCraft has set itself apart with innovative products and first-rate services. We pride ourselves on our ability to respond to the market with our durable product solutions. Today, we are eager to tell you how our PowerMast helped restore a 100+ year-old building on a South Dakota homestead.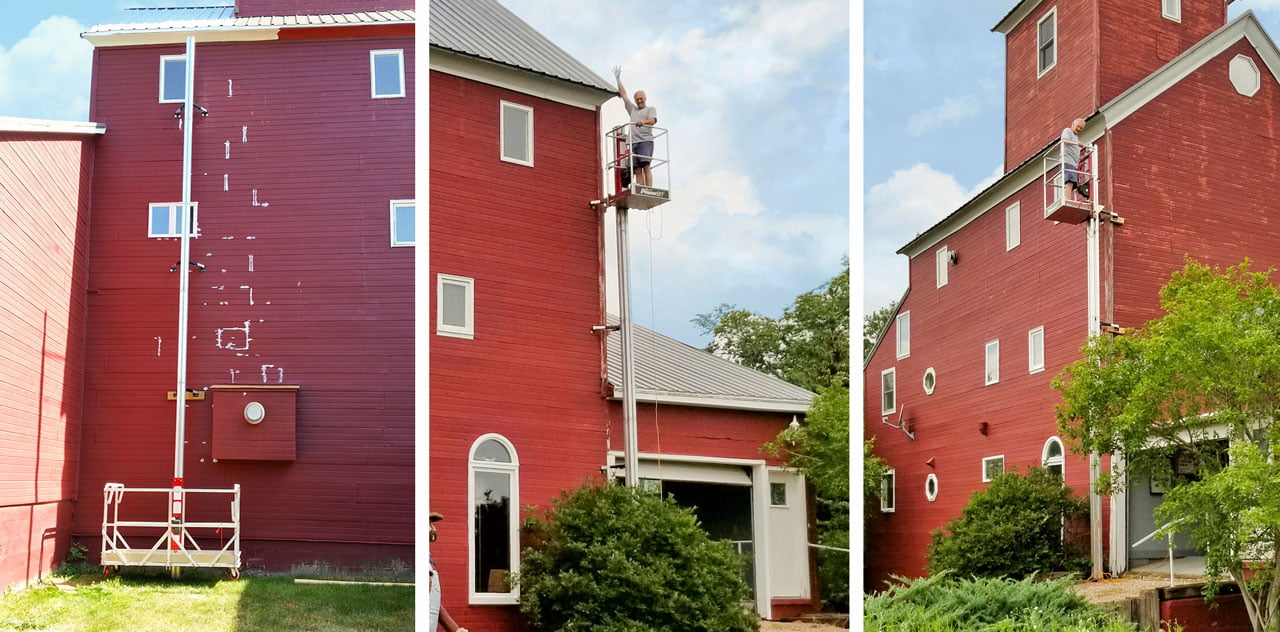 Background: Outside the town of Faulkton, in rural South Dakota, sits a rustic, yet elegant bright red grain elevator. Built at the turn of the last century, this building served many decades as a granary on a working farm, but had outlived its purpose by the early 1970's. It was then that Reechcraft General Manager Jay Wik's father, Curtis, purchased the elevator as part of the family's original homestead. Curtis's work on the elevator started out as a hobby, but over the years, with a lot of man hours and even more love, this historic building was transformed into a seasonal home. The home contains an endless amount of detail and history, including five floors connected by a spiral staircase, and an original soda fountain from a local drug store.
Problem: To preserve and maintain the history of the building, some maintenance and updates were needed. A few windows needed replacing, some areas needed caulking and the Masonite siding needed to be re-painted, which is quite a job on a building several stories tall! A boom lift was too expensive and not readily available, and scaffolding would take too long to set up and take down.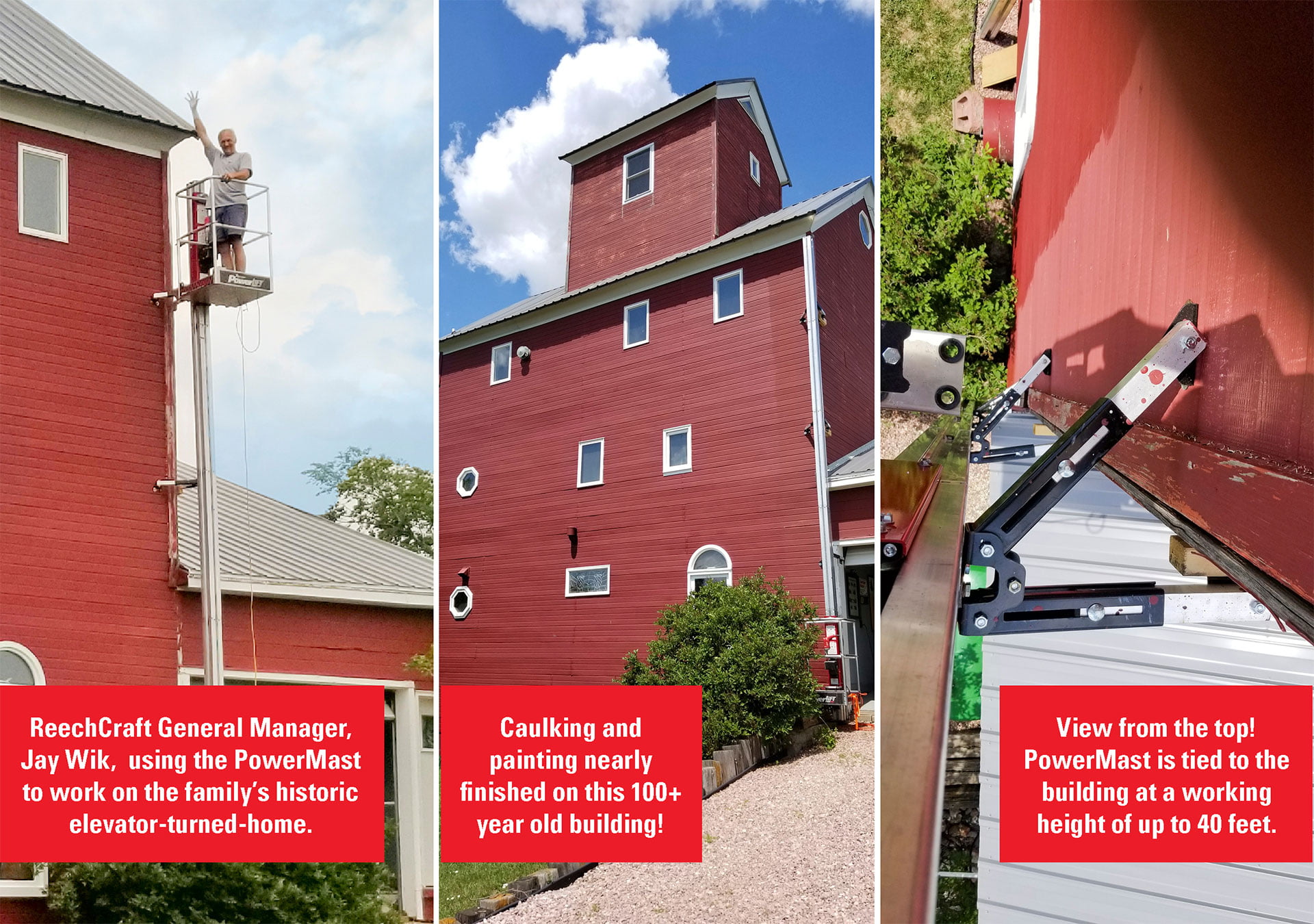 Solution: The best solution for this job was ReechCraft's PowerMast. PowerMast is extremely fast and easy to set up and take down, very lightweight since it is comprised of mostly aluminum with a few steel components and an affordable option since components can be ordered to fit a particular job. PowerMast is able to be used in many different configurations: for this job, it was a single mast system, tied to the building and used with both a single-man basket and a six foot wide two-man basket.
Benefits: With the single mast system, the load capacity is 750 lbs and the maximum working height is 200 feet, which was more than enough for this job! For a tied, twin mast system, the load capacity is 1500 lbs and, with our platform supports, a platform from 20 inches up to 33 inches wide can be used!
Since components can be mixed and matched for many different configurations, PowerMast is a very economical choice. Purchase only the components you need for a particular job, then add additional components to expand later on down the road.
In the years since it was renovated, this historic home has appeared on HGTV and hosted hundreds of curious visitors. The Wik family continues to maintain the property and hopes to see it stand for another 100 years!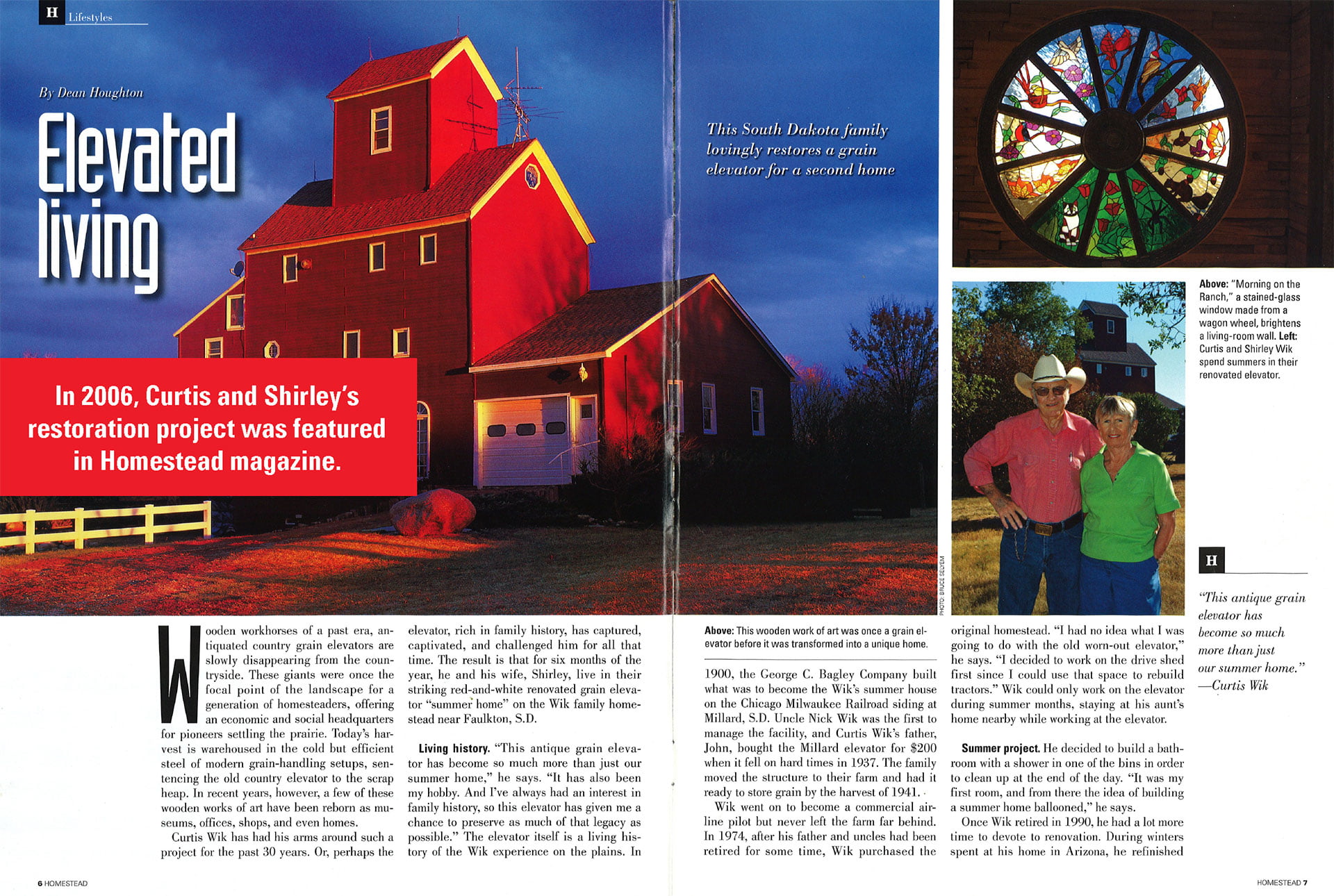 If you have questions about any of our products or have a custom application, don't hesitate to contact today. And, thanks to the Wik family for sharing their story with us!
And, a reminder if you missed our last message or otherwise haven't order your Broncos yet, order today and they'll still arrive in time for Christmas! Or, better yet, stop by a local dealer and go home with a pair today! We're sure you're on the nice list!
You can find ReechCraft's Bronco at many dealers throughout the US; locate the dealer nearest you using our Dealer Finder. You can also buy Bronco on Amazon, with FREE Prime shipping!
Since our founding in 1993, ReechCraft has set itself apart with innovative products and first-rate services. We strive to find new access solutions to meet the needs of every craftsman. If you have questions about any of our American-made products, have a custom application, want to place an order or would like additional information about our dealer program, give us a call at (888) 600-6160 or fill out our online contact form.