Thanks for Visiting ReechCraft at World of Concrete!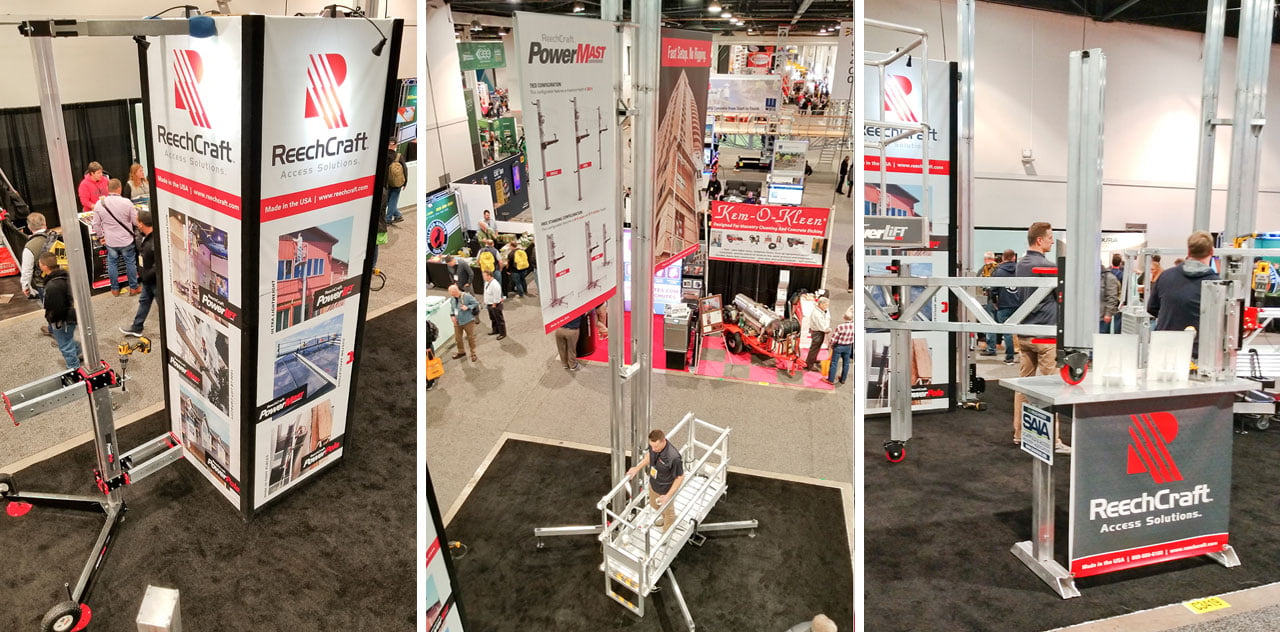 Thanks to all who visited ReechCraft at World of Concrete in Las Vegas last week! We were glad to connect with lots of great folks, to share our innovative, lightweight and portable access products with so many new people and to demo our Bronco, PowerLift PL65 with Straddle Base, PowerPole and PowerMast!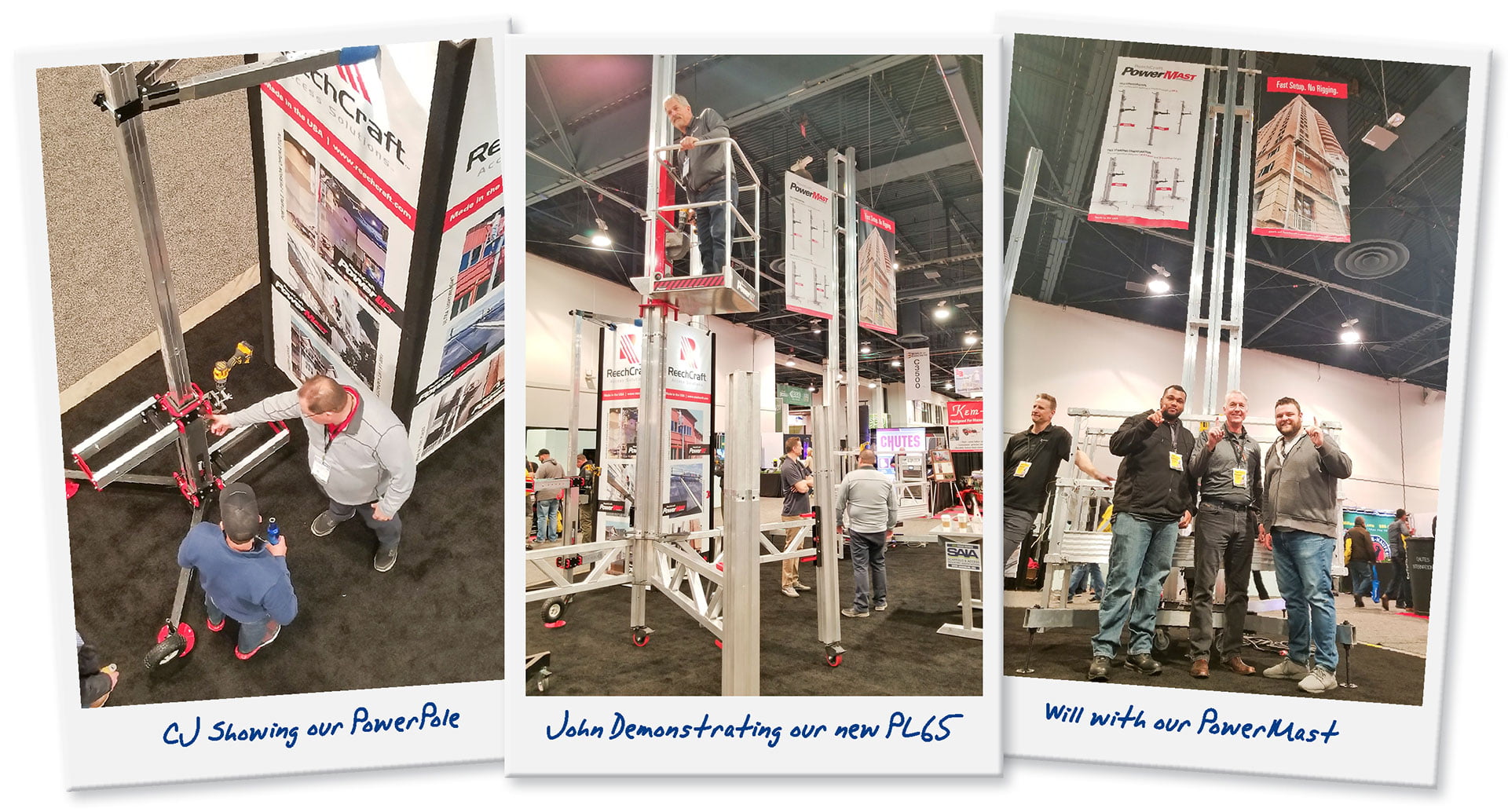 As a leader in the creation of innovative access equipment, ReechCraft exhibits integrity throughout the entire business process – from manufacturing and distribution to superior customer service. Innovation, quality and our commitment to easy access are our core principles, and are an integral part of every product, service and opportunity we offer.
We are proud to support American industry by engineering, manufacturing, selling and servicing our products right here in the USA. We create quality jobs within our company, and through our high-quality access products, we help business and workers throughout the nation to complete their jobs more efficiently and safetly! Our growing international presence is a testimony to the trusted quality of American-made products.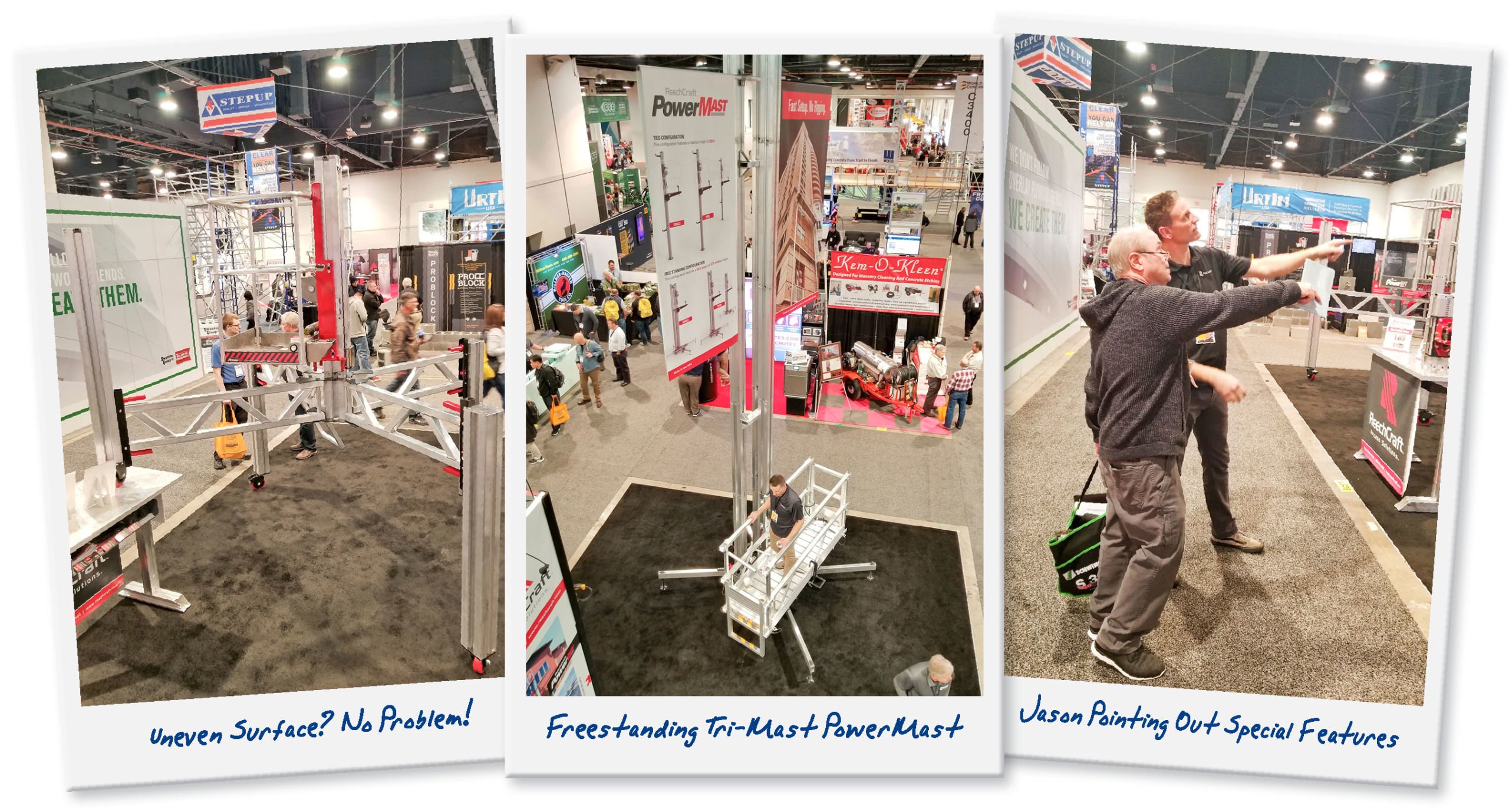 ReechCraft product development puts particular emphasis on portability and ease of use. Our values and passion influence the distinctive, quality products we offer and our unparalleled customer service. At ReechCraft, we work every day to provide access products that make a project or job easier for our customers.
Also, we want to remind WOC attendees that ReechCraft is offering FREE FREIGHT on our convenient, easy-to-use PowerLift for a limited time.* Contact us to get more details about this special pricing option and be sure to mention this offer with your order.
Since our founding in 1993, ReechCraft has set itself apart with innovative products and first-rate services. We strive to find new access solutions to meet the needs of every craftsman. If you have questions about any of our American-made products, have a custom application, want to place an order or would like additional information about our dealer program, give us a call at (888) 600-6160 or fill out our online contact form.
* This limited time offer will run through February 28, 2019 for 2019 WOC attendees. Non-transferable. Offer is subject to change without notice. No cash value. Offer is not valid with any other offer or discount on existing projects, quotes or prior purchases. Offer is only available in the contiguous United States.