Visit ReechCraft at Booth #409 at SAIA in Chicago | July 9-12, 2018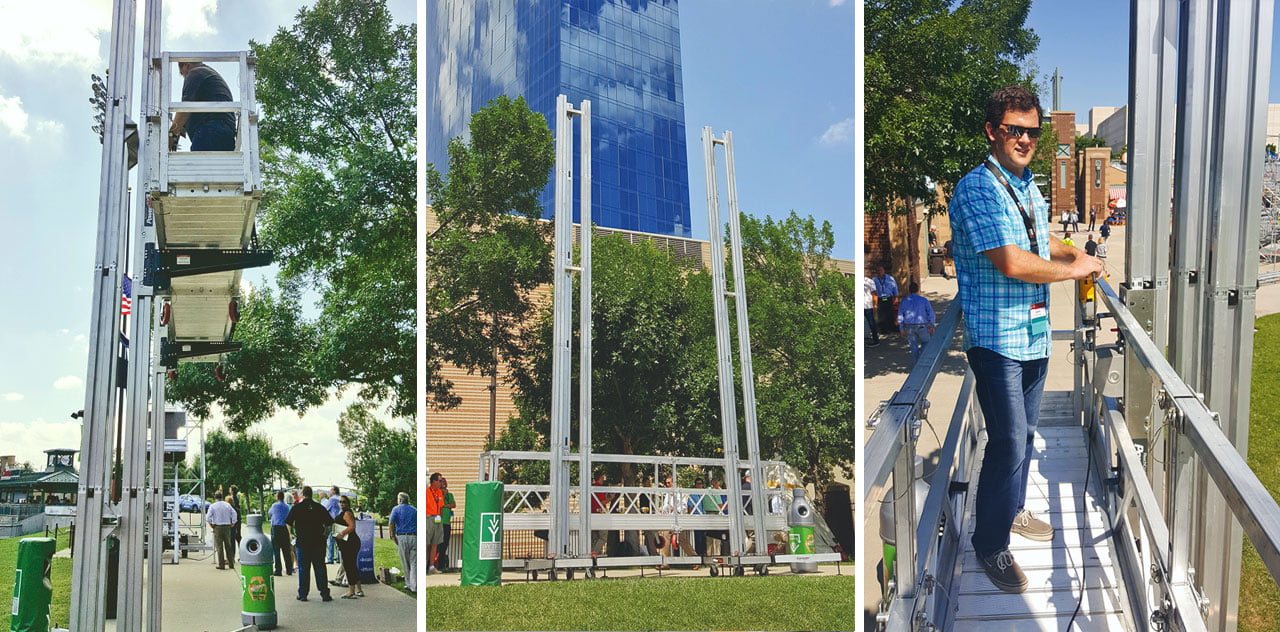 ReechCraft is excited to announce that we are bringing our innovative, lightweight and portable access products to the Scaffold & Access Industry Association's 2018 Convention & Expo in Chicago on July 9-12, 2018. Visit us at Booth #409 and experience our PowerLift in action! Stop by, chat with us and see for yourself how our equipment has increased productivity and efficiency while remaining extremely portable.
Here's what some of our customers have to say about PowerLift:

From Rory with Kangaroo Electrical: "It's mind blowing how simple and easy the PowerLift is. As an electrician constantly working at height, this has allowed me to literally do more jobs in a week. I have cut down on scissor lift hire ten fold and I am taking on more work, which ultimately means more money in my pocket."
From Brett with Munro Group: "An amazing piece of machinery that we have integrated into our business. We use the Powerlift across our entire portfolio for a myriad of applications. The Powerlift's portability and ease of operation has ultimately saved us time and money. The constant battles that we and many other businesses face with working at height have just been made a hell of a lot easier."
From Phil with Decor Blinds Australia: "Well done ReechCraft, the PowerLift has proven to be an affordable, practical and safe tool for our business. We are accessing areas that would previously have cost us a considerable amount of money hiring either scissor lifts or static scaffolding in order to complete a job that can take ten minutes. As a lot of our work is at height, we have found the PowerLift to be incredible"
Since our founding in 1993, ReechCraft has set itself apart with innovative products and first-rate services. We strive to find new access solutions to meet the needs of every craftsman. If you have questions about any of our American-made products, have a custom application, want to place an order or would like additional information about our dealer program, give us a call at (888) 600-6160 or fill out our online contact form.