Window + Brick Restoration with PowerPole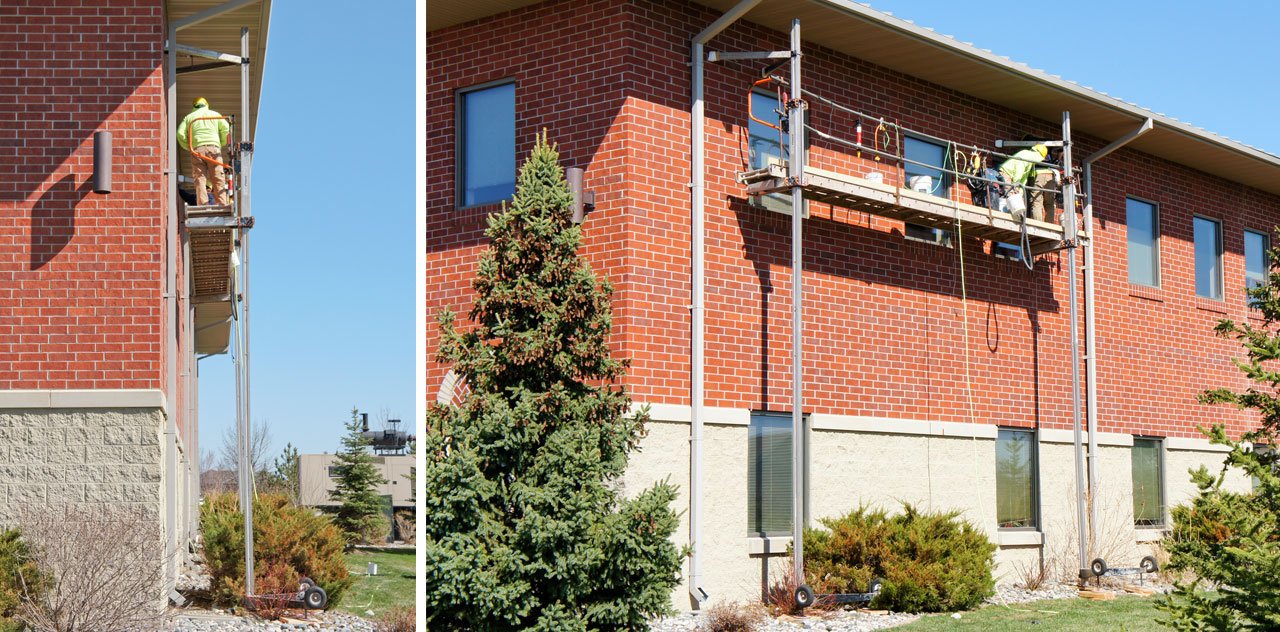 Since our founding in 1993, ReechCraft has set itself apart with innovative products and first-rate services. We pride ourselves on our ability to respond to the market with our durable product solutions. Today, we are eager to tell you how ReechCraft's PowerPole helped to complete a window and brick restoration job in Fargo, North Dakota.
Problem:
Mid-Continental Restoration Co., Inc. located out of Fort Scott, KS, recently completed a maintenance and restoration project in Fargo, ND, located at the Pastoral Center for the local Catholic Diocese. While the building is just over a decade old, it was time to repair joints and caulking around windows and repair other surfaces on the outside of the building. Access had to be quick and efficient to get the project done promptly and safely. Rocks and bushes around the perimeter of the building posed a problem as they created an uneven working surface and limited where and how the upper floors of the building could be accessed.
Solution:
Mid-Continental Restoration has been using the ReechCraft PowerPole system for a long time and knew it would be the right system to complete this project. The working height of this project was 24 ft, which is ideal for PowerPole and meant that PowerPole could free stand with the use of our outriggers and V-Brace without the need for additional ties. The outriggers at the bottom of the PowerPole not only made positioning the system fast and easy, but the landscape-friendly design also allowed the system to be used on the uneven terrain that the area provided and around any landscaping.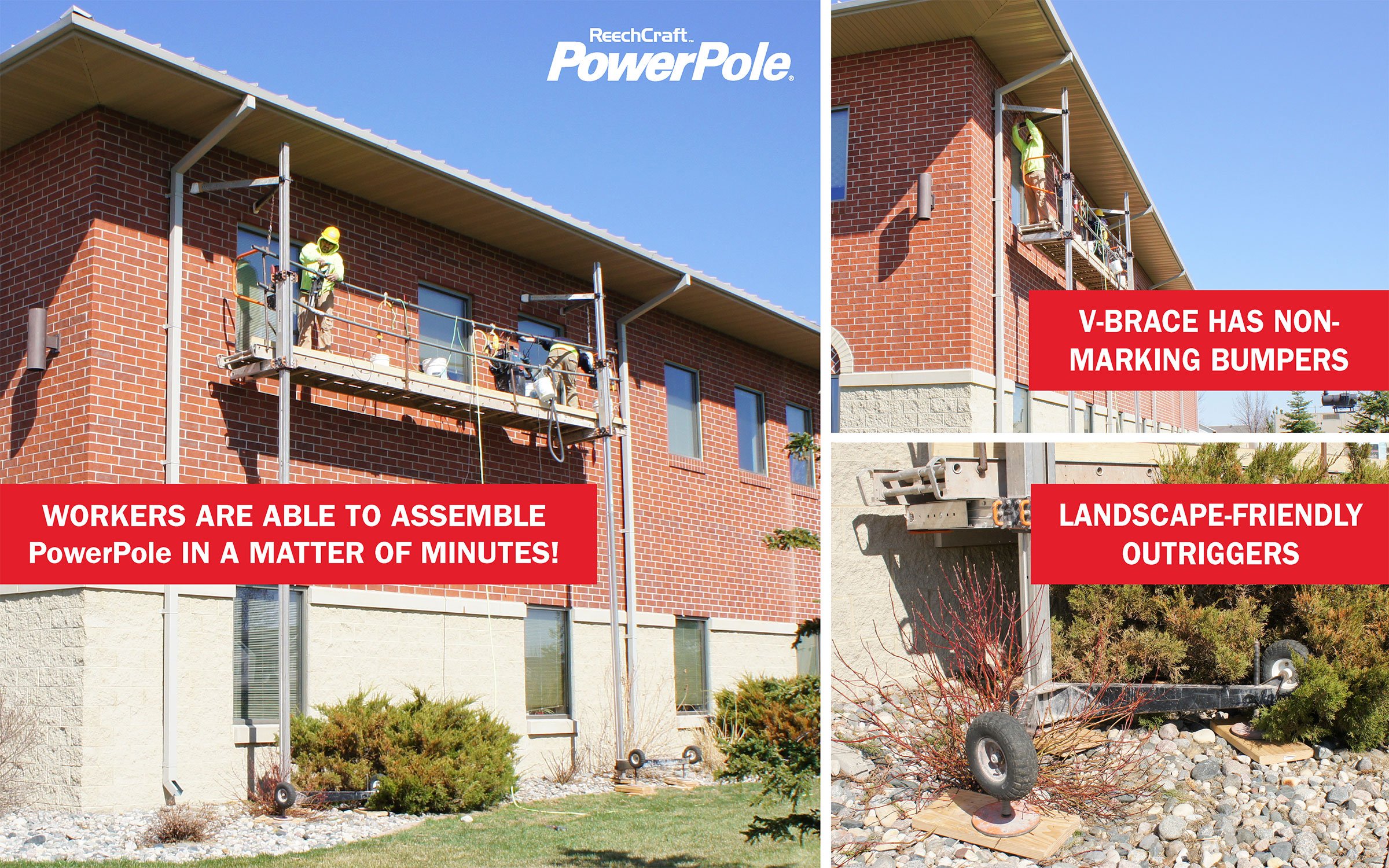 Benefits:
Jason Boehmer, Construction Foreman at Mid-Continental Restoration, said "I love the PowerPole system and knew it would be a perfect fit for this job!" Workers were able to assemble PowerPole in a matter of minutes and be up and working on the exterior of the upper floor very quickly. The Platform Support accommodates a wide range of standard work platforms from 12 in. to 24 in., so both workers had plenty of room to work and store tools and supplies. In addition, PowerPole is highly portable, so repositioning the system around the building was easy. When the job was done, PowerPole can be disassembled and packed in a trailer or truck bed for easy transport to the next jobsite.
Since our founding in 1993, ReechCraft has set itself apart with innovative products and first-rate services. We strive to find new access solutions to meet the needs of every craftsman. If you have questions about any of our American-made products, have a custom application, want to place an order or would like additional information about our dealer program, give us a call at (888) 600-6160 or fill out our online contact form.