Since our founding in 1993, ReechCraft has set itself apart with innovative products and first-rate services. We are excited to share our product highlights and tips with you so that you can take full advantage of our American-made products.
Today, we are eager to tell you about our safe and portable PowerMast.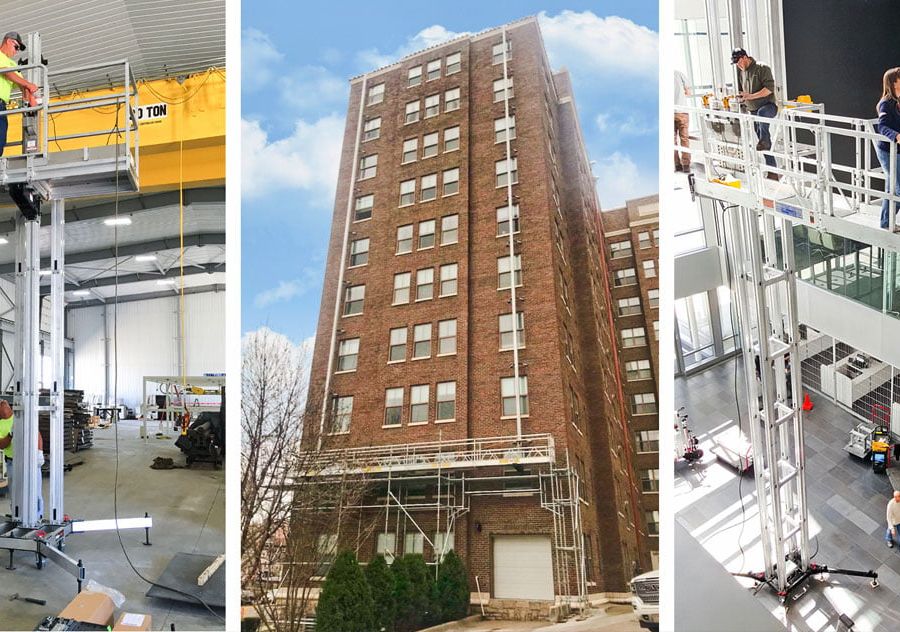 PowerMast
offers unmatched portability and simplicity for a wide variety of access needs, up to 200 feet for tied configurations and up to 80 feet when freestanding! The tools-free mast assembly is not only quick and easy to put together, it is so compact that a 100 ft twin system can fit in the back of your truck or van while being rugged enough to lift up to 1,500 lbs! Use a Single Mast or a Twin Mast system, depending on what components you need for your project.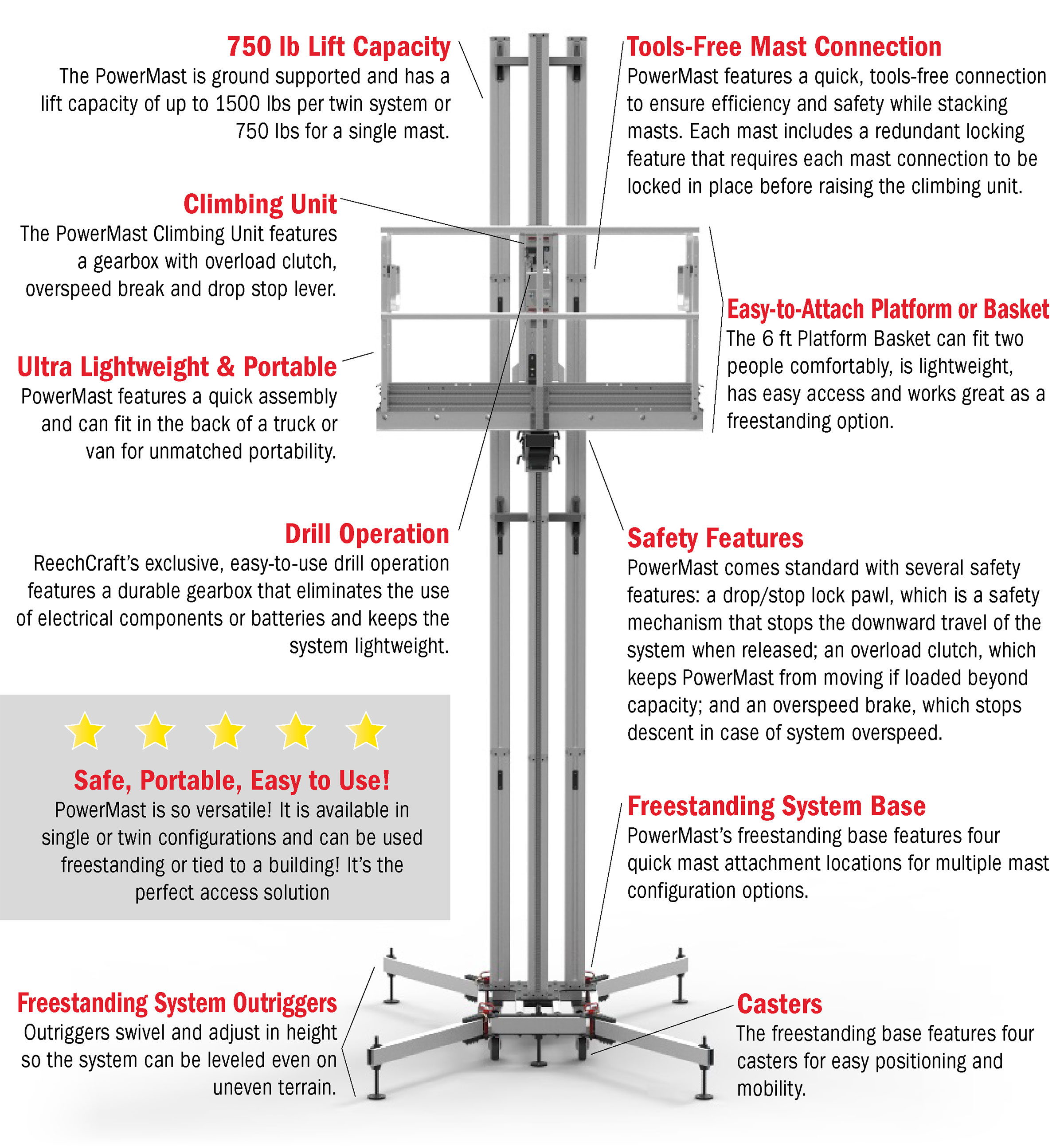 Save money and time: order the PowerPole for your next project!

ReechCraft strives to find new access solutions to meet the needs of every craftsman, and is reaching new heights to do so. If you have questions about any of our products, have a custom application, want to place an order or would like additional information about our dealer program, give us a call at (888) 600-6160 or fill out our contact form.