Since our founding in 1993, ReechCraft has set itself apart with innovative products and first-rate services. We pride ourselves on our ability to respond to the market with our durable product solutions. We are eager to tell you about a couple of components that make our ReechCraft machines safe and easy to use while still being lightweight and portable.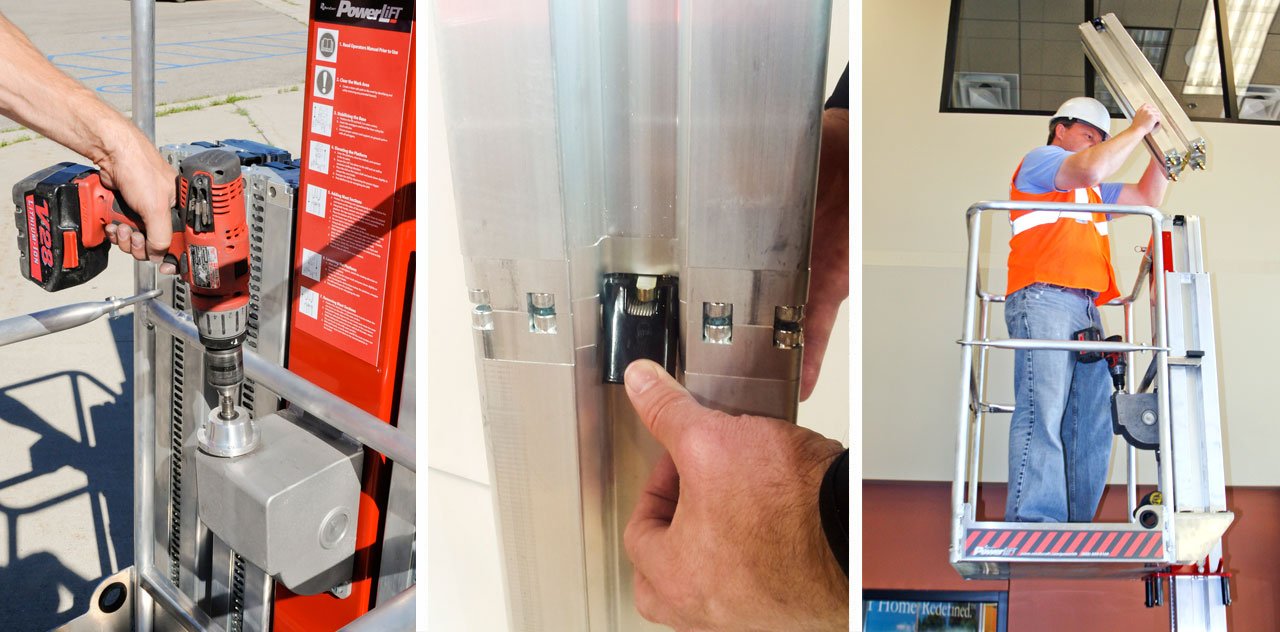 ReechCraft features components that make our machines safe and easy to use.
We are proud to announce our latest generation PowerLift gearbox featuring an all-new Integrated OverSpeed Braking System. This new system provides even greater safety redundancy by automatically stopping the platform in the event of over speed. The OverSpeed Braking System eliminates the need for the cone brake, which was used on earlier models. This gearbox is expected to be released soon and will be available to purchase as an upgrade for previous PowerLift models.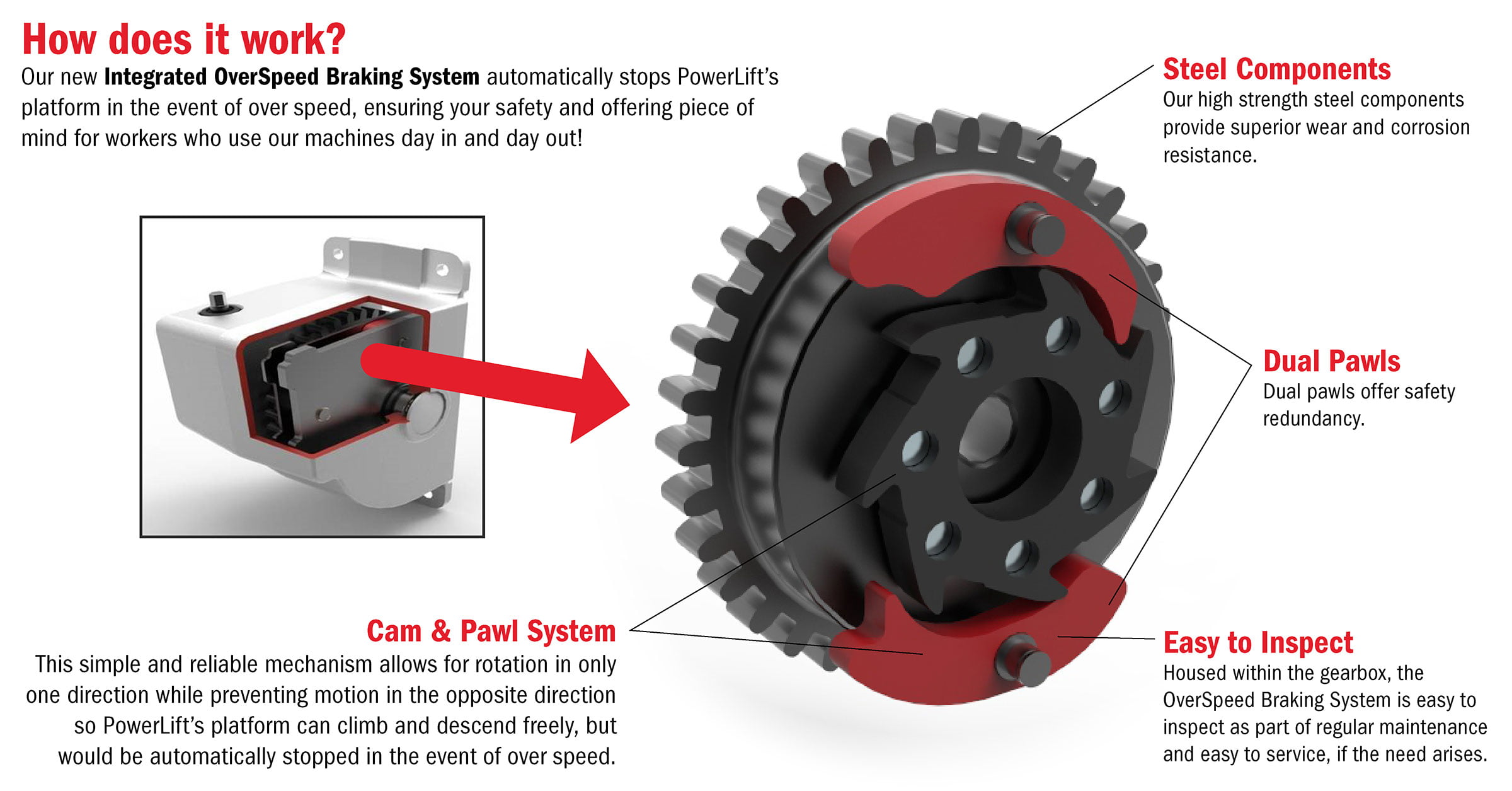 Another feature that sets ReechCraft apart is our Tools-Free Connection System, which allows users to quickly and easily customize the height of their machine without the need for any additional hardware or equipment. Both PowerLift and PowerMast feature a quick, tools-free connection to ensure efficiency and safety while stacking mast sections. Each mast section includes a locking feature that requires mast connections to be locked in place before the platform or basket can advance. Adding, removing and stowing mast sections takes only seconds with our specially designed tools-free connection system! Click HERE to watch a video about this exceptional system.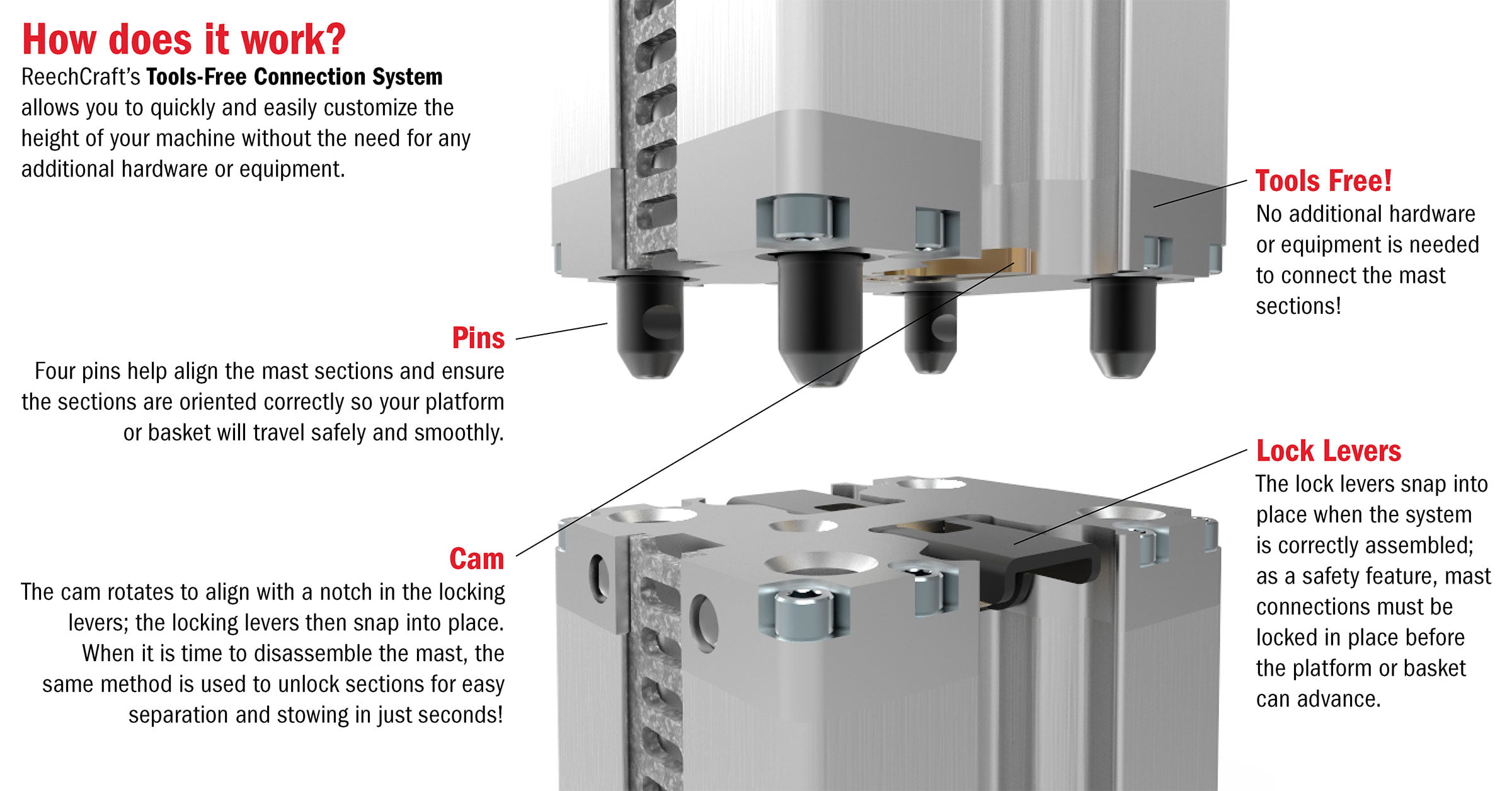 ReechCraft strives to find new access solutions to meet the needs of every craftsman, and is reaching new heights to do so. If you have questions about any of our products, have a custom application, want to place an order or would like additional information about our dealer program, give us a call at (888) 600-6160 or visit our website.