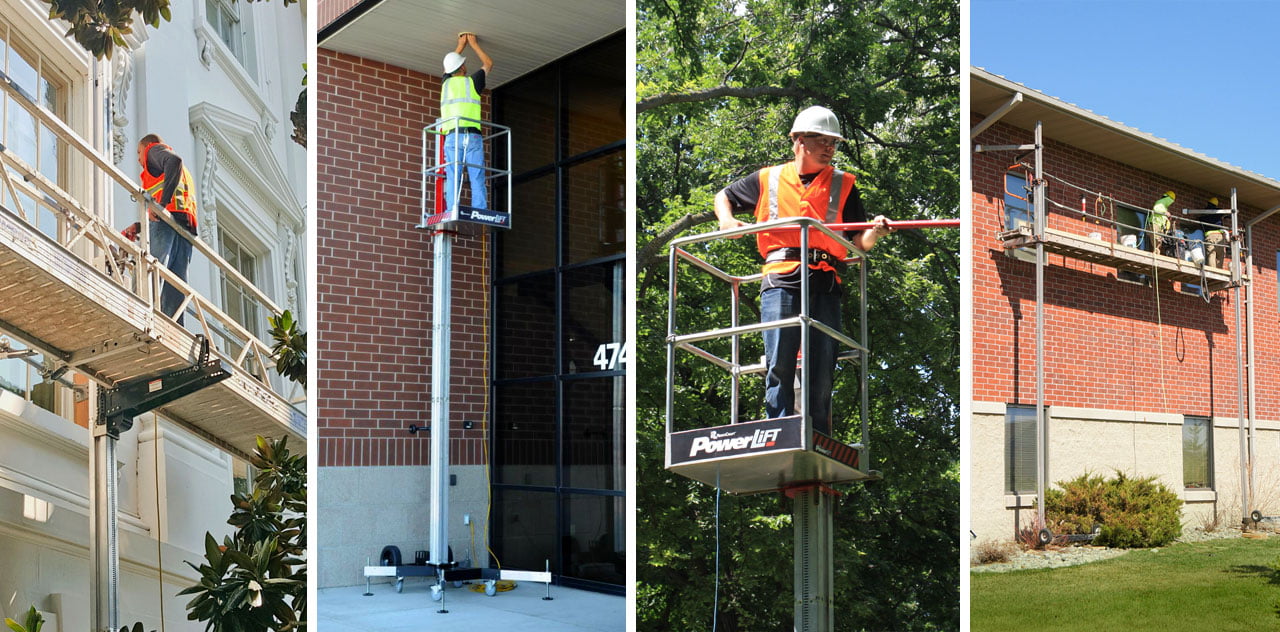 Since our founding in 1993, ReechCraft has set itself apart with innovative products and first-rate services. We pride ourselves on our ability to respond to the market with our durable product solutions. We also strives to ensure our equipment is safe and easy to use.
Since we want our customers to be safe when working with any piece of equipment, we've provided a few safety tips, below, that we encourage you to always be mindful of:
Be sure to read and understand the owner's manual before use. If you've misplaced a ReechCraft owner's manual, you can download a new copy from our website.
Always wear the appropriate safety gear.
Be sure to inspect the equipment before use, each and every time.
Maintain and operate the equipment according to manufacturer's specifications.
Never exceed the load limits of the equipment. Always allow for the combined weight of workers, tools and materials.
Be sure to always set the brakes, use wheel chocks, or use the outriggers when provided.
Ensure that workers do not position themselves between hazards.
Do not move the equipment while the platform is elevated unless it is approved or permitted by the manufacturer.
Contact ReechCraft for all your project needs. Whether you are interested in one of our current products or are needing something completely custom, we can provide a solution to your access problem. 

ReechCraft strives to find new access solutions and is reaching new heights to do so. If you have questions about any of our products, have a custom application, want to place an order or would like additional information about our dealer program, call us at 1-888-600-6160 or visit our website.