Since our founding in 1993, ReechCraft has set itself apart with innovative products and first-rate services. We are excited to share our product highlights and tips with you so that you can take full advantage of our American-made products.
Today, we are eager to tell you the answer to a couple of our most frequently asked questions!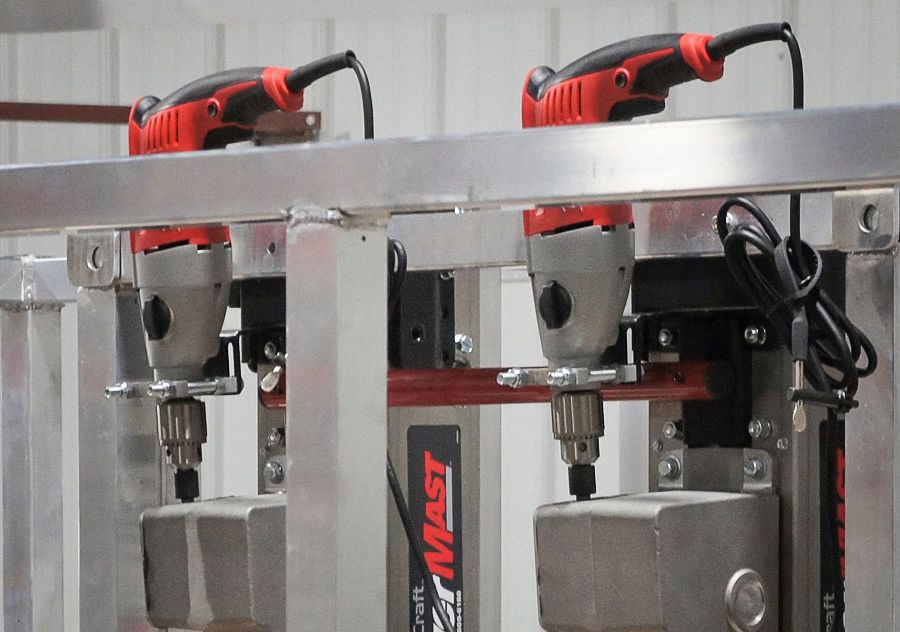 Why does ReechCraft use a drill and gearbox instead of an internal motor?
For over 25 years,
ReechCraft
has been a top innovator in the access industry. We work hard to solve the most basic access problems with new and improved products. But, we're frequently asked why we choose to use a gearbox and drill rather than an internal motor.
ReechCraft components are made of lightweight, easily-portable aluminum and strong, durable steel. To keep the overall unit as light as possible, heavy batteries or motors were not an option. We knew a gearbox along with drill would provide a very reliable, yet lightweight option. Craftsmen are comfortable working with a drill, and this is a tool they likely already have on the jobsite.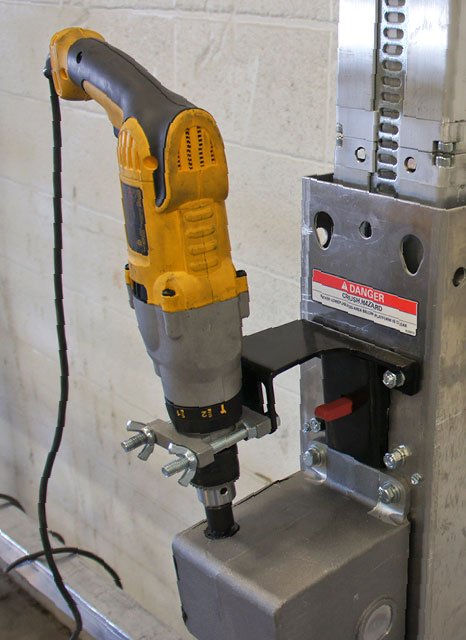 ReechCraft wants to create products with minimal regular required maintenance so you can spend more time on the job!
Another big reason is maintenance. ReechCraft wants to create products with minimal regular required maintenance so you can spend more time on the job. Our gearbox doesn't have to be recharged or plugged in, there are no cables to clean and there's no battery acid to worry about, especially in extreme temperatures.
Finally, a gearbox is much more cost effective than an integrated motor. There are no batteries to replace or electronics to service. A gearbox using top-of-the-line internal components will last a very long time! In the event that a problem does occur, your gearbox can easily be serviced without having to replace or repair an expensive motor.
What type of drill does ReechCraft recommend?
To power our
PowerLift
, we recommend a 18v–20v cordless drill with two 5AH lithium ion batteries. To power our
PowerMast
and
PowerPole
, ReechCraft recommends a high-quality, corded 120v hammer drill (with the hammer function turned off). Hammer drills are more powerful than standard drills, and will last longer.

ReechCraft strives to find new access solutions to meet the needs of every craftsman, and is reaching new heights to do so. If you have questions about any of our products, have a custom application, want to place an order or would like additional information about our dealer program, give us a call at (888) 600-6160 or fill out our contact form.