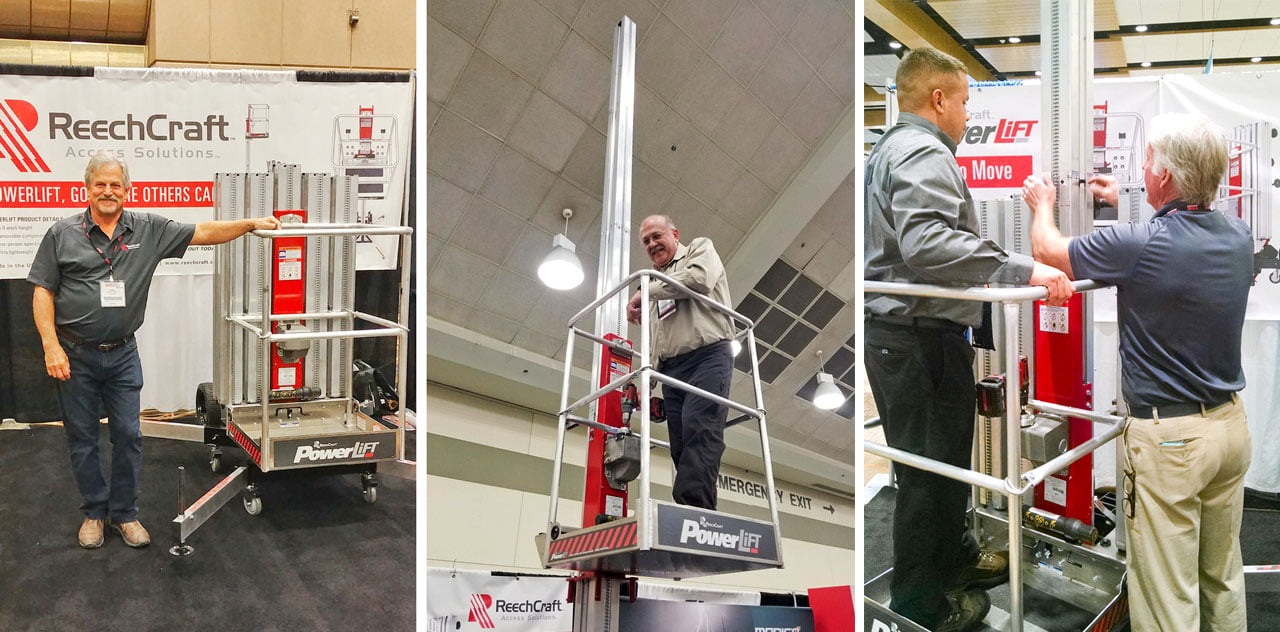 Since our founding in 1993, ReechCraft has set itself apart with innovative products and first-rate services. We pride ourselves on our ability to respond to the market with our durable product solutions. Today, we are eager to tell you about our next tradeshow appearance!
Visit ReechCraft at NFMT Baltimore
ReechCraft is excited to announce that we are bringing our innovative, lightweight access products to the National Facilities Management & Technology Conference/Expo in Baltimore. The show will be held at the Baltimore Convention Center on March 27th & 28th. Visit us at Booth #1800 and experience our PowerLift in action. Stop by, chat with Will and Kyle, and see for yourself how our equipment has increased productivity and efficiency while remaining extremely safe and portable!

The PowerLift is a triple threat: convenient, secure and easy to use. It provides additional security and safety, while still helping you gain access to difficult-to-reach indoor and outdoor spaces. One person can easily move and operate this equipment up stairs or inclines – it's the lightest low-level lift on the market.
Even more, PowerLift accessories like the convenient Hitch Hauler eliminate the need for a trailer – any vehicle with a type III (2 in.) receiver hitch can transport the PowerLift! The PowerLift can be loaded and secured in under 15 seconds, and no ropes, chains or straps are required. Since no trailer is needed, you can keep your storage space available in the vehicle.

ReechCraft strives to find new access solutions to meet the needs of every craftsman, and is reaching new heights to do so. If you have questions about any of our products, have a custom application, want to place an order or would like additional information about our dealer program, give us a call at (888) 600-6160 or fill out our contact form.