Practical. Portable. Smart.
The ReechCraft PowerLift takes you to new heights for indoor facility maintenance. Unlike traditional ladders and scissor lifts, no matter what tight spaces or uneven surfaces you need to work on, our portable PowerLift gets the job done.
Finally: a practical lift for tight spaces.
Stable at all heights

350 lb platform capacity

Reaches 20 ft working height

Designs offered comply with ANSI and OSHA safety standards
Powered by electric drill

Masts stow and stack for quick extension

Legs adjust to accommodate work surface

Parts offered for specific access challenges
0° turning radius

Rolls across any terrain

One man can carry up stairs

Fits through standard doors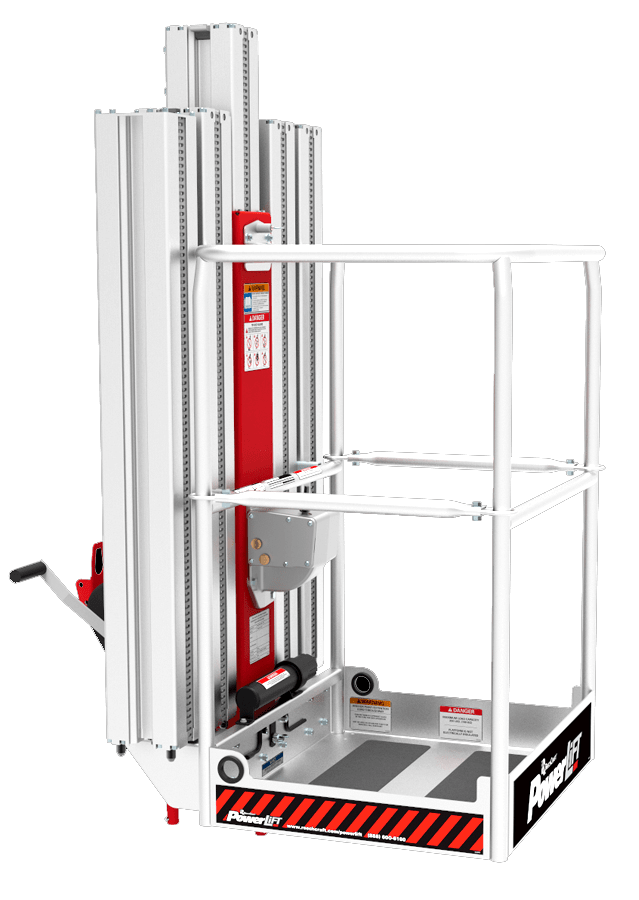 Mechanics That Make Sense
Mechanics That Make Sense
Stowable Mast Sections
Mast extensions stow alongside basket for quick vertical changes during use. Individual mast design makes PowerLift maintenance easier and less expensive than traditional scissor lifts.

Dual-Access Basket
Single-man basket can be entered from multiple directions and removed for transport.

Transport Tires
Flat-free, 12 in. transport tires make the PowerLift portable on uneven terrain, curbs, and steps.

Caster Wheels
Non-marking, locking caster wheels help precisely maneuver the PowerLift. Can be pushed by one man.


Gear Box
Our gearbox means the only thing you need to power the PowerLift is any electric drill, unlike complicated scissor lifts. The gearbox also features an Integrated OverSpeed Braking System, which automatically stops the platform in case of accidental overspeed.

Coupler System
Makes attaching vertical mast sections fast. Lock levels prevent basket movement until masts are fully coupled.

Outrigger Pads
Adjusts to tight spaces and uneven surfaces. Designed to be easy on finished floors.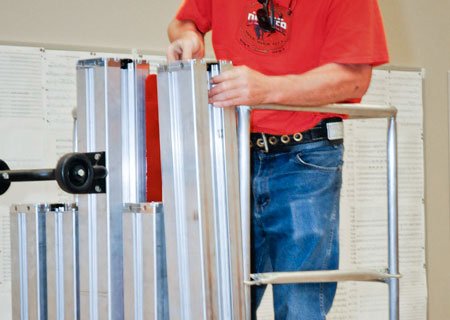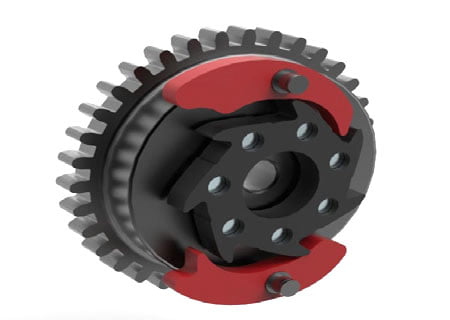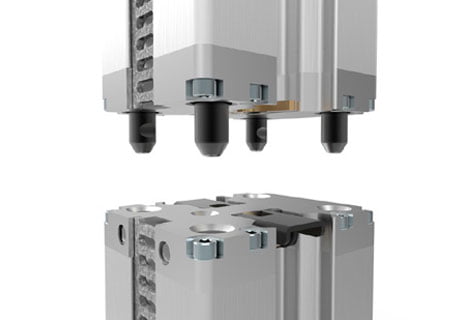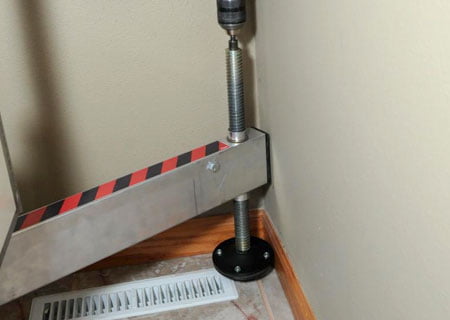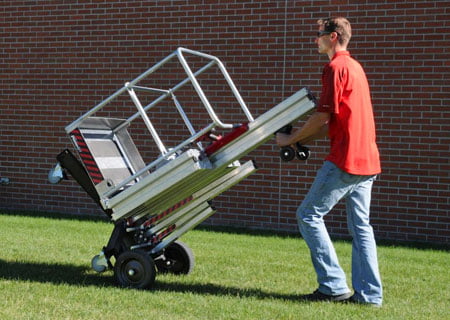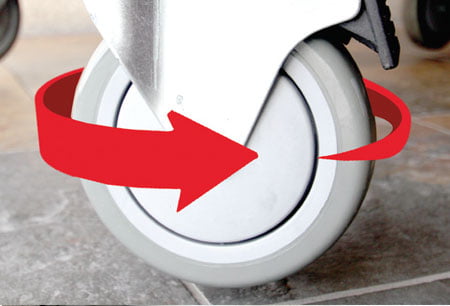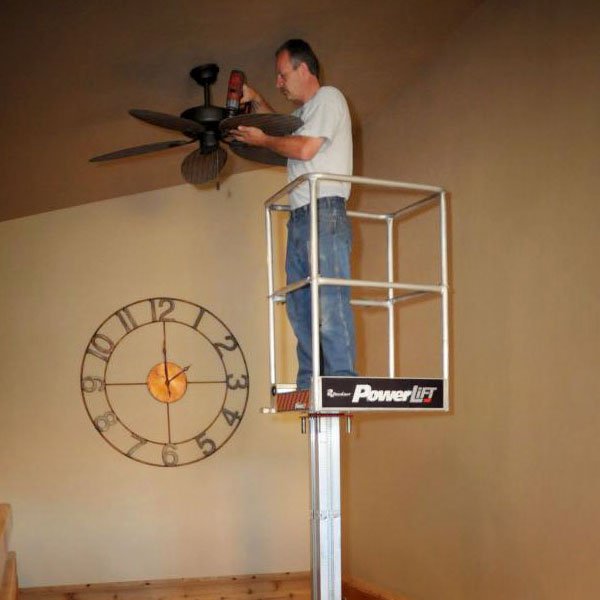 Stacking mast sections allow PowerLift to be customized to any work height up to the regional standard. Adding, removing and stowing vertical mast sections takes seconds.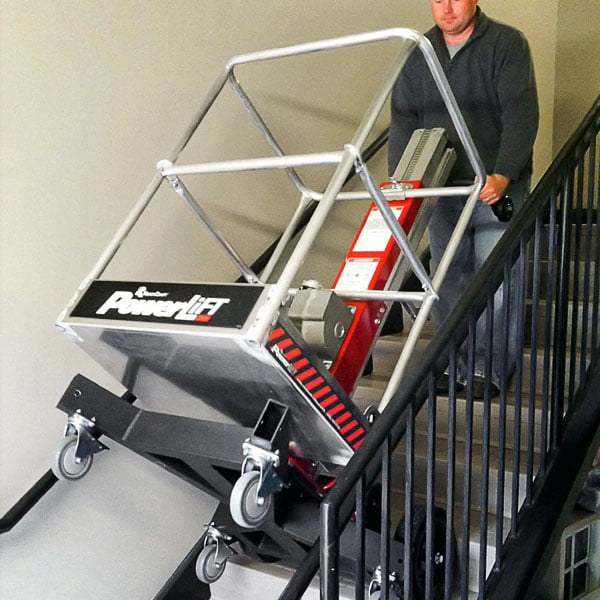 Transport wheels make the PowerLift easy to move by a single man, even up stairs. Four swiveling caster wheels make it even more portable.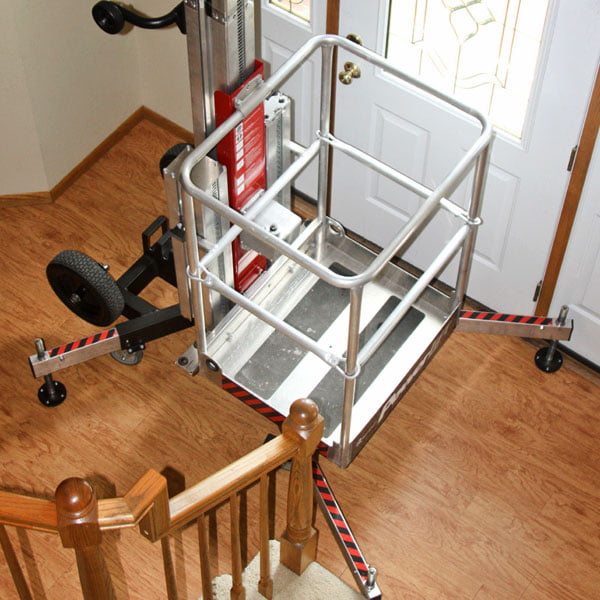 The PowerLift fits in tight spaces better than scissor lifts. One man can operate, making it great for businesses, schools, and rental applications.

Mike Scharnell
VER Sales Inc.
PowerLift performs perfectly! We had a major client invite us to a trial along with other Aerial Work Platforms. PowerLift performed perfectly with 27 "solves" out of 27 tests. No other AWP at any price performed as well.

Get the latest from the ReechCraft blog! Read customer stories, safety tips, product updates and learn where to find ReechCraft at the next trade show. Check us out: we're always up to something new!