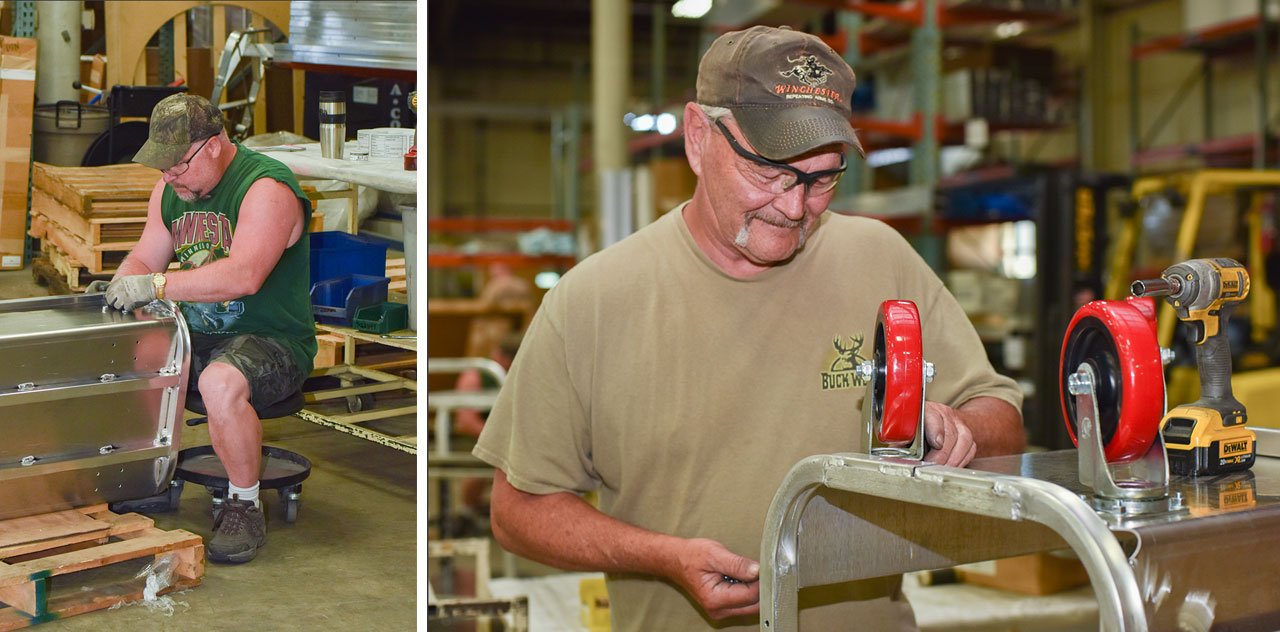 Since our founding in 1993, ReechCraft has set itself apart with innovative products and first-rate services. We pride ourselves on our ability to respond to the market with our durable product solutions. Today, we are eager to tell you how we support American industry by manufacturing our products domestically.
As a leader in the creation of innovative access equipment, ReechCraft exhibits integrity throughout the entire business process – from manufacturing and distribution to superior customer service. Innovation, quality and our commitment to easy access are our core principles, and are an integral part of every product, service and opportunity we offer.

We are proud to support American industry by engineering, manufacturing, selling and servicing our products right here in the USA. We create quality jobs within our company, and through our high-quality access products, we help business and workers throughout the nation to complete their jobs more efficiently and safely! Our growing international presence is a testimony to the trusted quality of American-made products.

ReechCraft product development puts particular emphasis on portability, and ease of use. Our values and passion influence the distinctive, quality products we offer and our unparalleled customer service. At ReechCraft, we work every day to provide access products that make a project or job easier for our customers.

We ship products directly from our Fargo, ND and Wadena, MN, manufacturing facilities, reducing handling of the product, leading to faster order fullfilment and a reduced carbon footprint.
We are proud to support American industry and offer superior products to the market!

ReechCraft strives to find new access solutions to meet the needs of every craftsman, and is reaching new heights to do so. If you have questions about any of our products, have a custom application, want to place an order or would like additional information about our dealer program, give us a call at (888) 600-6160 or fill out our contact form.