Since our founding in 1993, ReechCraft has set itself apart with innovative products and first-rate services. We are excited to share our product highlights and tips with you so that you can take full advantage of our American-made products. Today, we're eager to tell you about our next tradeshow appearance!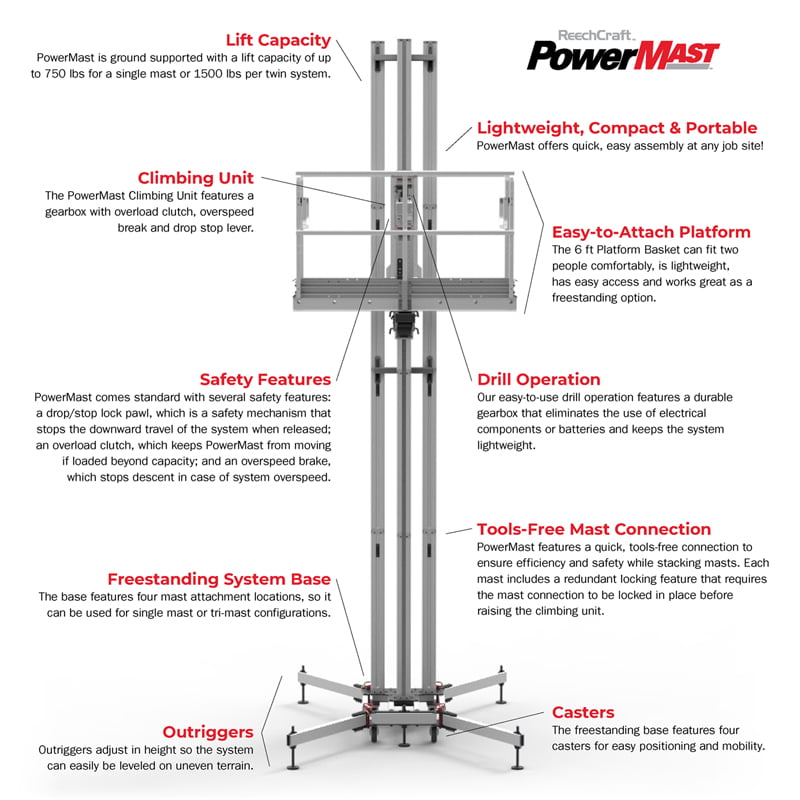 Are you headed to SAIA's Annual Convention & Exhibition next week? We are! This annual event – the largest gathering of scaffold and access industry professionals in the world – is being held September 23-26 at the Sheraton New Orleans.
You can find ReechCraft in booth #712. Exhibition hours are quite limited this year, but Shane and Will are looking forward to visiting with you throughout the event! Stop by, chat with our team members and see our PowerMast Freestanding Tri-Mast system in action!
Get a Free Expo-Only Pass!
Not an SAIA member? No problem! SAIA is offering complimentary Expo-Only passes! SAIA exhibitors, like ReechCraft, are industry experts with years of experience. The Expo gives those in the scaffold and access industry a chance to meet with manufacturers, build relationships and experience products first-hand. Click HERE to register for your free Expo pass.
ReechCraft strives to find new access solutions to meet the needs of every craftsman. If you have questions about any of our products, have a custom application, want to place an order or would like additional information about our dealer program, give us a call at (888) 600-6160 or fill out our online contact form.