Since our founding in 1993, ReechCraft has set itself apart with innovative products and first-rate services. We are excited to share our product highlights and tips with you so that you can take full advantage of our American-made products.
Today, we are eager to tell you how ReechCraft built a custom PowerLift to help a popular theme park inspect and maintain their attractions.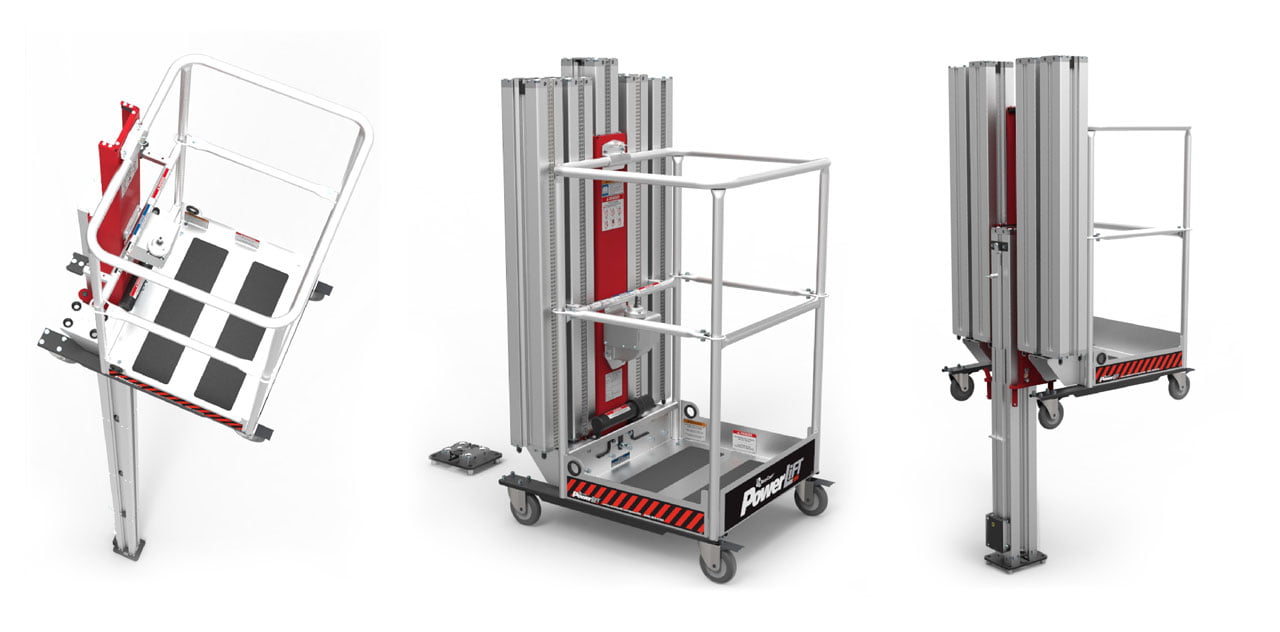 ReechCraft creates a custom PowerLift with a fixed, floor-mounted base
Problem: Theme park employees needed to access cables, audio/visual and lighting and perform regular inspections and maintenance on one of their major attractions. However, the access point was located behind the attraction's wall, with very little space and wall obstructions that were part of the attraction's set. The biggest problem was the incredibly limited floor space that employees had to maneuver in and around, making the job impossible for standard aerial work platforms or scaffolding.
Before contacting ReechCraft, the company had previously tried suspensions, rappelling and boat swing chairs to access the area. These ordinary access equipment methods caused safety issues and usability limitations for the company.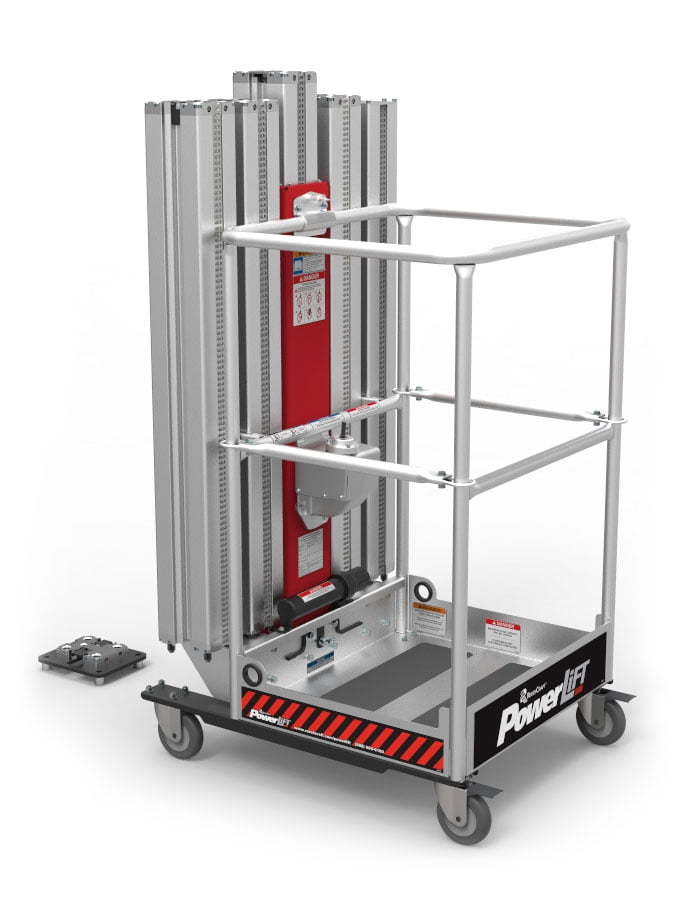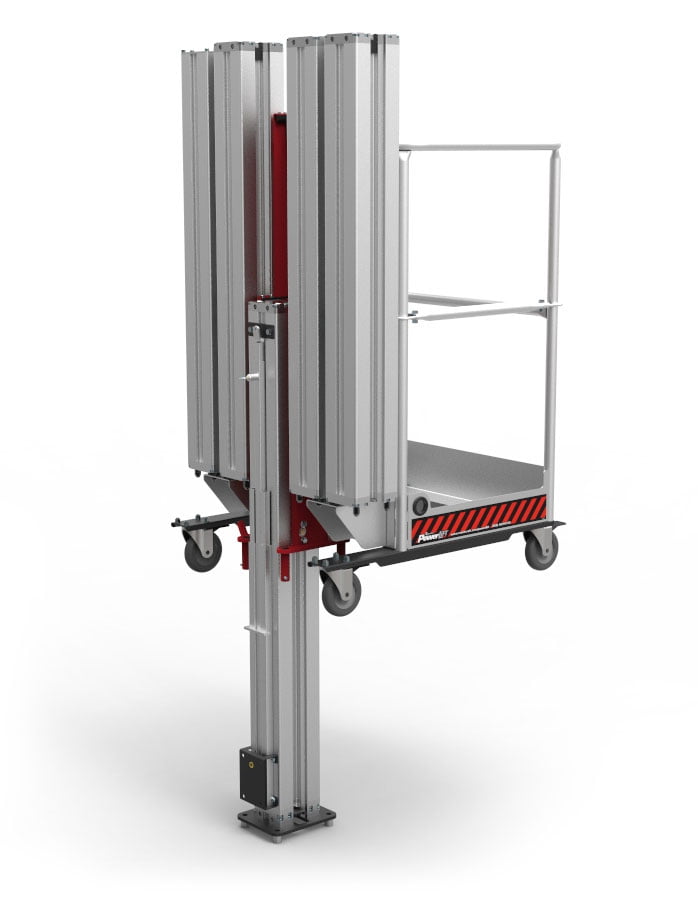 Solution: ReechCraft created a custom PowerLift with a fixed, floor-mounted base that was permanently anchored to concrete to solve the problem of limited floor space. There are multiple fixed bases located in strategic positions throughout the theme park and the major attraction. These fixed bases are unobtrusive and fit in the very small areas in the attraction's space. The PowerLift's portability allow it to easily access any of these fixed bases throughout the park.
This custom PowerLift is easy to transport and is taken down for storage when it is not in use. This allows the ride to fully function without hindrance when it's not undergoing inspections or repairs.
This ground-supported solution completely addresses any safety issues that ladders and rappelling access methods created. With this custom PowerLift, workers are free to use their hands and utilize the minimal available space, all while reaching work heights of 26 feet.
If you have questions about any of our products or have a custom application, don't hesitate to contact us today.

ReechCraft strives to find new access solutions to meet the needs of every craftsman, and is reaching new heights to do so. If you have questions about any of our products, have a custom application, want to place an order or would like additional information about our dealer program, give us a call at (888) 600-6160 or visit our website.